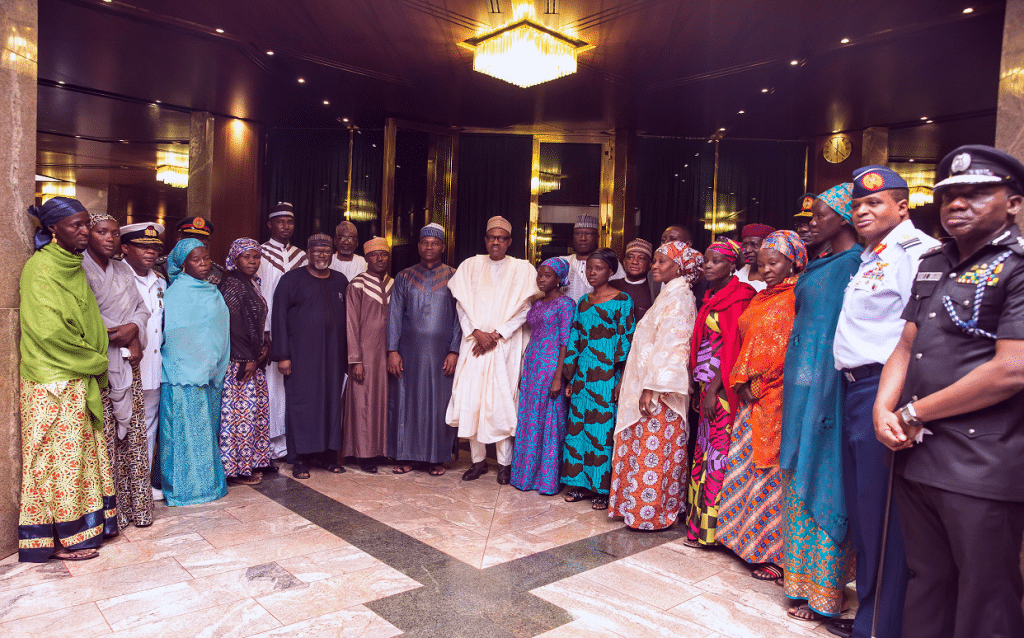 President Buhari Receives Lecturers, 10 Women in Abuja
The President, today at the State House in Abuja, met with the recently released individuals who were initially abducted by the Boko Haram insurgents.
They included 3 lecturers from the University of Maiduguri known as Mr. Dashe Haruna, Dr. Solomon Hehemiah Yusuf, Mr. Yusuf Haruna who were rescued from Boko Haram. They also included 10 women rescued from Isis of West Africa. 
At the meeting, the President re-instated his commitment to rescue all other captives, especially the Dapchi girls. He has also directed all security operatives to be on deck and ensured all captives are found and safely released.
VP Osinbajo Declares Open International Conference
The Vice President delcared Open the International Conference "Saving the Lake Chad"  at the Transcorp Hilton hotel in Abuja.