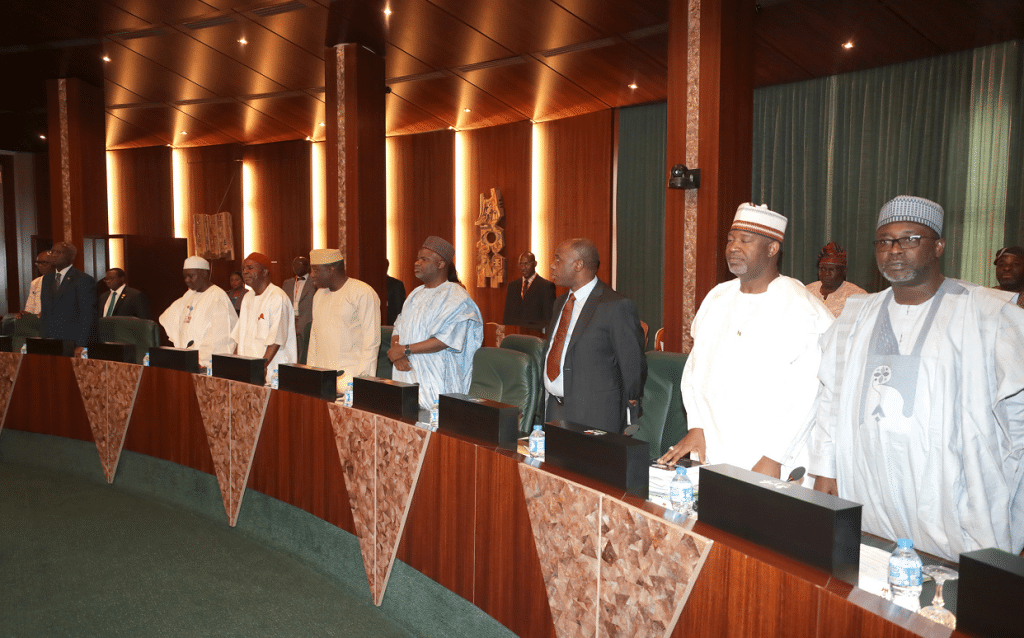 President Buhari Visits Yobe State
The President was at Damaturu, Yobe state today to meet with community and traditional leaders at a townhall meeting and address the issues of violence of state.
He later visited the Government Girls Science and Technology College in Dapchi, Yobe state were 110 girls were abducted by Boko Haram
He later met with the parents of the missing school girls and stated he will not rest till the Dapchi girls are returned to their families and stability returns to the state.
VP Osinbajo Presides over FEC Meeting
The Vice President presided over the Federal Executive Council meeting at the State House in Abuja.