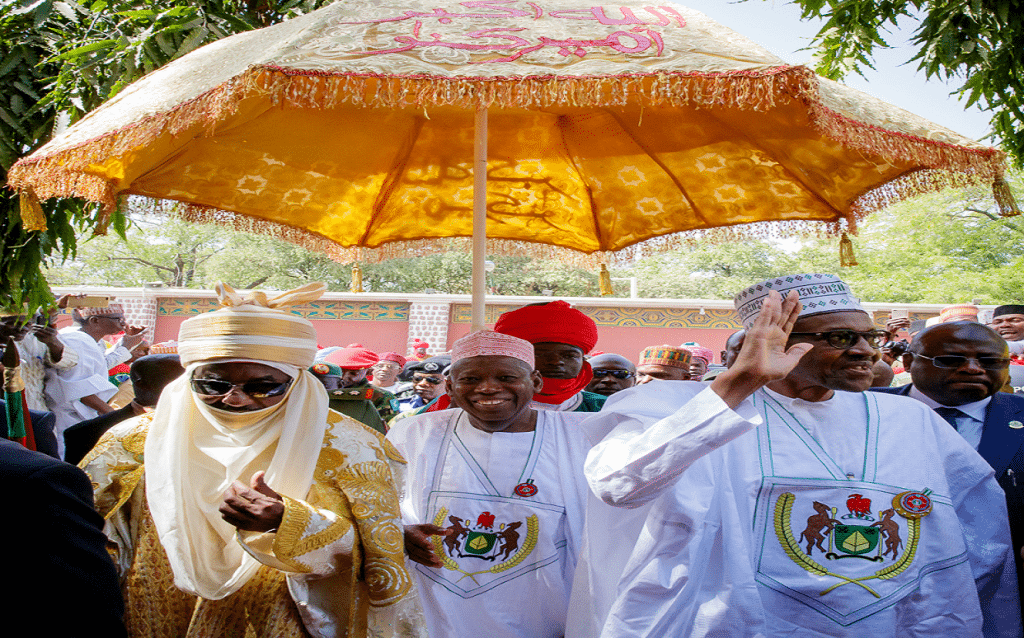 President Buhari Visits Kano State
The President arrived at Kano state today in the early hours of the day.
He was received by the Governor of Kano state, Umar Ganduje, who took the president on a tour of the city and showed him projects he is to commission for the state.
The President also commissioned the Muhammadu Buhari Specialist Hospital and witnessed the release of 500 inmates pardoned by the Kano state government from Kumawa prison.