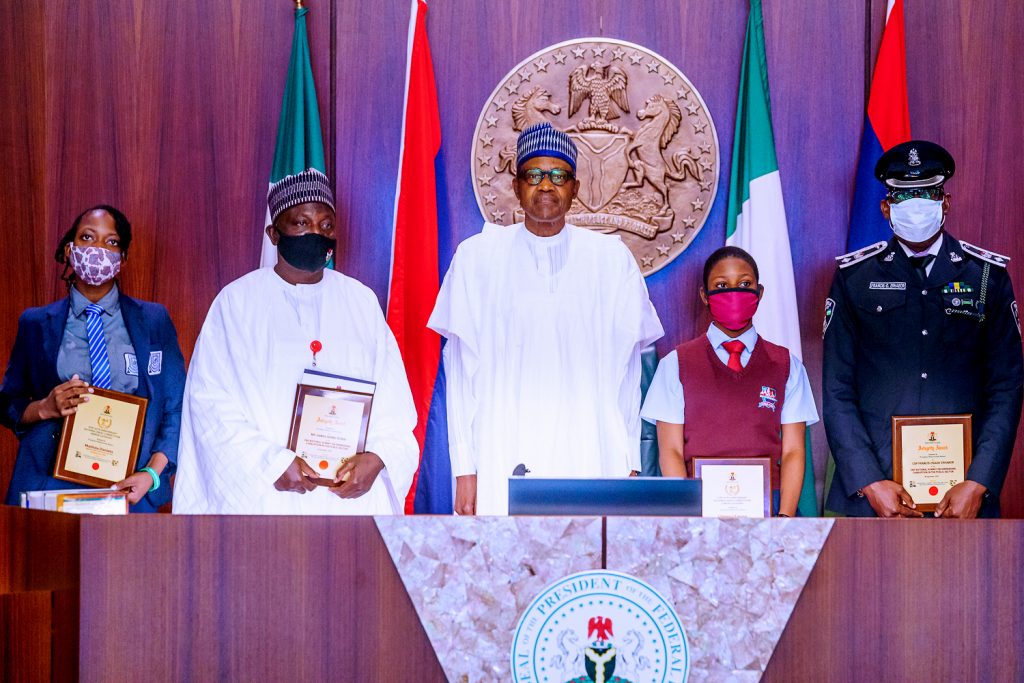 President Buhari declares open Virtual 2nd National summit on diminishing Corruption
President Muhammadu Buhari declared Open Virtual 2nd National Summit on Diminishing Corruption in the Public Sector in Celebration of ICPC's 20th Anniversary, at the  State House.
President Buhari received Update on MALI Crisis from Ecowas Special Envoy led by Former President Goodluck Jonathan in State House.
Vice President Yemi Osinbajo, on behalf President Muhammadu Buhari deliverered remarks at the Virtual Press Launch of the United Nations Confrence on Trade And Development (UNCTAD) Publication on Economic Development in Africa entitled: Tackling Illicit Financial Flows for Sustainable Development in Africa.