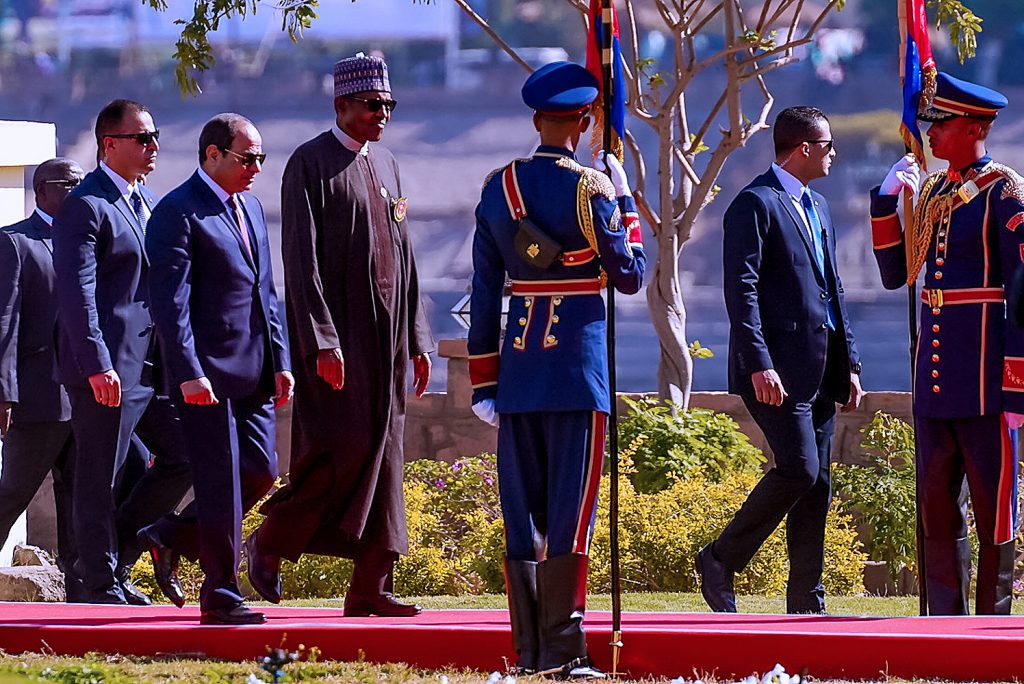 President Buhari Attends a Program of Aswan Forum
President Muhammadu Buhari attended a Program of Aswan Forum on Peace and Sustainable Development in Africa.
Vice President Osinbajo Presides Over FEC
Vice President Yemi Osinbajo presided over the Federal Executive Council (FEC) Meeting, at the State House, Abuja.
Vice President Osinbajo Declares Open
Vice President Yemi Osinbajo declared open the 11th National Council of Traditional Rulers of Nigeria General Assembly.
President Buhari attends a session
President Muhammadu Buhari attends the session on Advancing African Women's Meaningful Contribution to Peace, Security, and Development. Later the President held a Bilateral Meeting with Egyptian President, Abdel Fattah el-Sisi in Aswan.