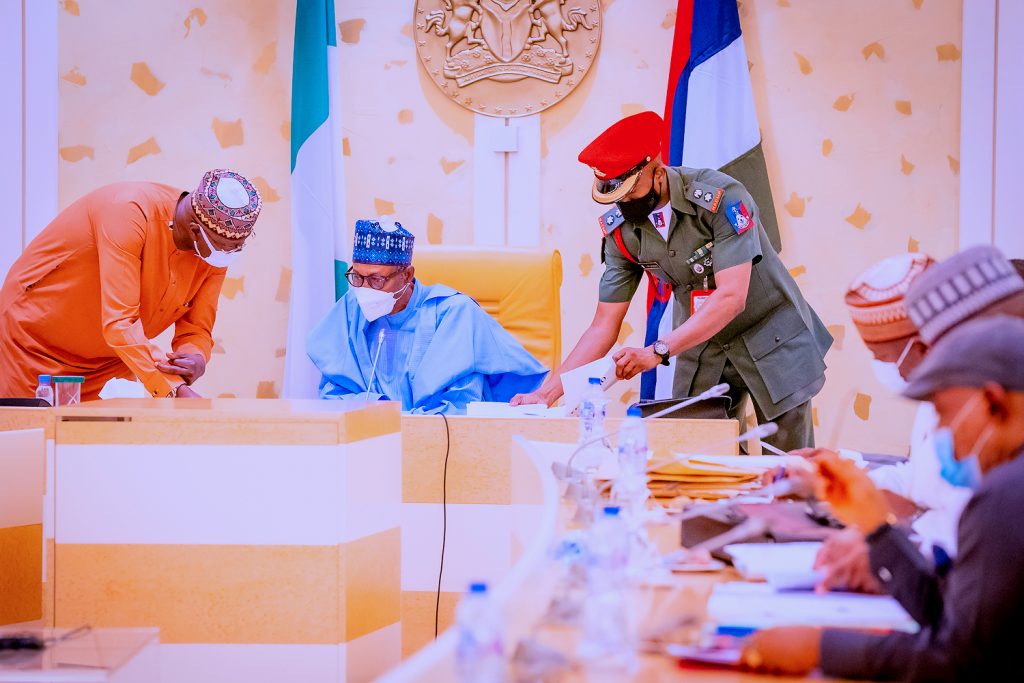 President Buhari Presides Over FEC
President Buhari presided over Federal Executive Council Meeting at the State House, Abuja.
President Buhari received in audience Governor Kayode Fayemi at the State House, Abuja.
Vice President Osinbajo represented President Buhari at the Emergency ECOWAS meeting on the situation in Guinea. The Extraordinary Session of The Authority of Heads of State and Government held virtually.