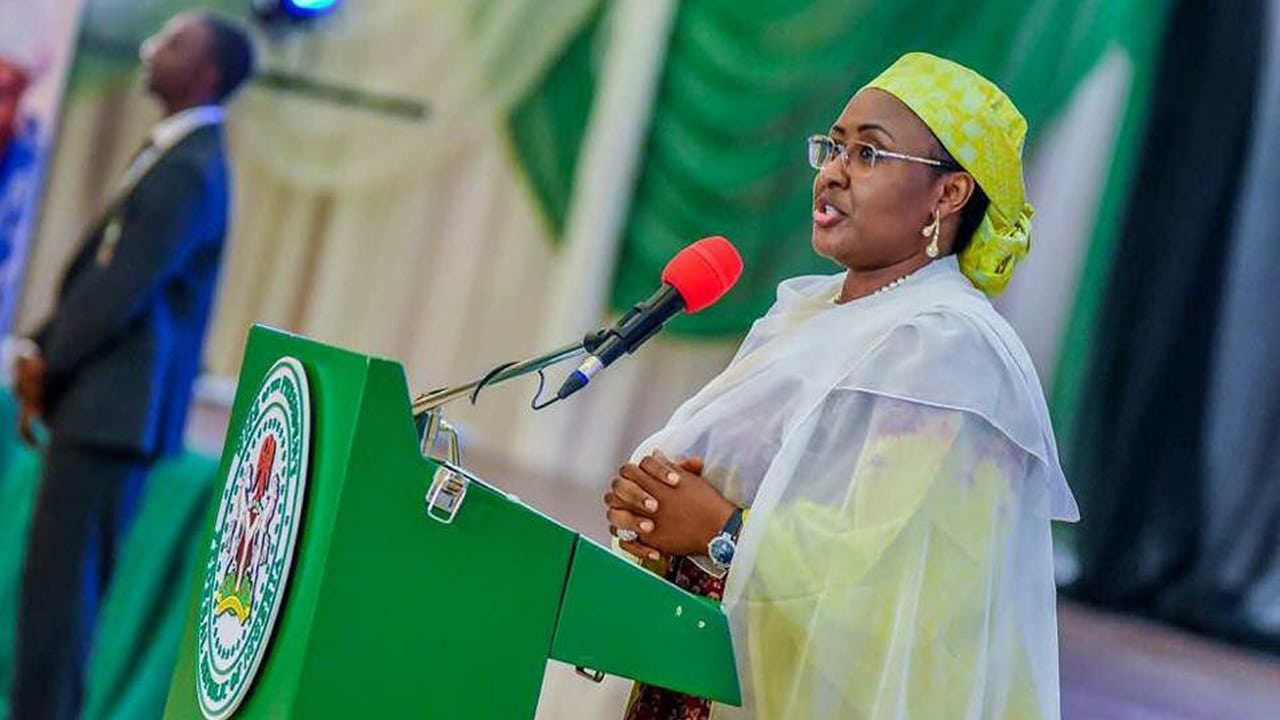 Aisha Muhammadu Buhari
Wife of the President of the Federal Republic of Nigeria
Personal Life
Mrs. Aisha Muhammadu Buhari is the Wife of the President of the Federal Republic of Nigeria, General Muhammadu Buhari. She hails from Adamawa State, North-East Region of Nigeria. Her grandfather, Alhaji Mohammed Ribadu, was Nigeria's first Minister of Defence. Her marriage to President Buhari is blessed with five children and a granddaughter.
Mrs. Buhari has a Master's Degree in International Affairs and Strategic Studies (MIASS) from the Nigerian Defence Academy (NDA), Kaduna and a Bachelor of Arts (BA) Degree in Public Administration from Ambrose Ali University (AAU), Ekpoma. She is currently undertaking a Counseling Course on Co-Dependency in the United Kingdom.
Prior to acquiring her higher degrees, Mrs. Buhari pursued a career in Beauty and fashion and obtained a Diploma in Beauty Therapy from the Carlton Institute of Beauty Therapy, Windsor, United Kingdom and specialized in Permanent Make-up, Mesotherapy and Micro-dermabrasion, as well as a Certificate from a French beauty school, Academie Esthetiquein Dubai, United Arab Emirates (UAE), on Japanese Gold Facial and Towel-folding Techniques.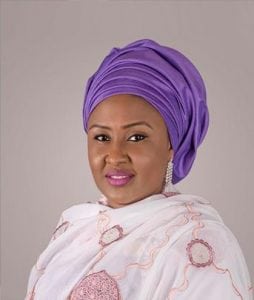 Mrs. Aisha Muhammadu Buhari is the Wife of the President of the Federal Republic of Nigeria, General Muhammadu Buhari.
She is also founder Hanzy Spa and Hanzy Beauty Institute, Kaduna and Abuja. She is a Resource Person for the National Board for Technical Education (NBTE) on Beauty Therapy and Cosmetology, and has also participated in curriculum development for the NBTE.
In her almost fifteen years in the beauty industry, trained, mentored and supported hundreds of Nigerians. She is an advocate of Women and Girl-child education, a passion honed by her experiences growing up in a region where girls and women are educationally disadvantaged.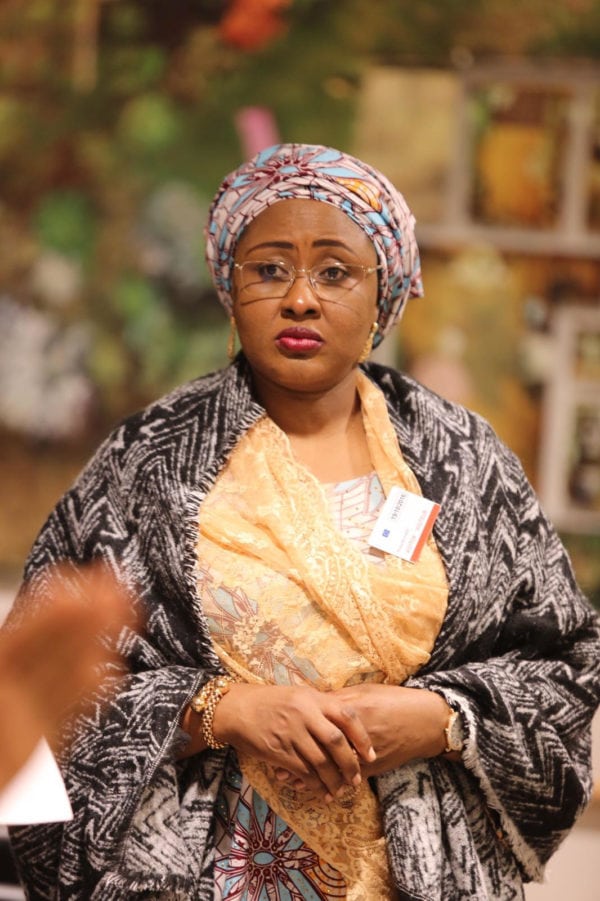 Future Assured
Her Excellency, Mrs. Aisha Muhammadu Buhari birthed Future Assured Programme to focus attention and make a difference in the lives of women and children by addressing challenges in the area of reproductive, maternal, new-born, child and adolescent health. She is conscious of the pervasive health outcomes which have remained unchanged over time and the need to compliment the effort of government to facilitate the achievement of better health outcomes.
Along the way, however, Future Assured has ventured into other activities that have direct impact on the livelihood of women, affecting them negatively and increasing these negative health outcomes; these are issues related to education and empowerment. Some of these programmes include medical outreach to screen them for killer diseases, providing nutritional supplements for pregnant women and malnourished children. She has even ventured into construction of maternity wards in hospitals across the country.
In the area of women empowerment, she has so far trained over 5000 women in revenue generating activities to make them self-reliant, and she encourages them to access loans and facilities; and venture into value-chain agriculture including fisheries, livestock and poultry.
Her intervention in education is no less important as she is championing the return of community learning centres to make it easy for women to acquire or continue their education, she is also running a Youth Education Empowerment Programme (YEEP) to train youths to make up their grades to enable them access tertiary education; she also continues to advocate for girl-child education and encourages them with school bags and writing materials.
She also supports victims of insurgency with relief materials at IDP camps, host communities or when they decide to return to their communities; she is constructing an orphanage and school for the IDPs and is championing humanitarian support for the refugees of the insurgency in the Lake Chad basin. She also donated proceeds of her book launch to the parents of murdered Buni Yadi Boys and abducted Chibok girls.
She is also a strong voice in the campaign against gender-based violence including battery, rape and rape of minors.
Her life philosophy is: If there is no corruption in governance and public life, there would be enough resources in any nation to meet the important needs of the common people, including women and youth.