CHIEF OF STAFF
Femi Gbajabiamila, lawyer and politician, is the Chief of Staff to President Bola Ahmed Tinubu.
Gbajabiamila assumed the role of Chief of Staff to the President on June 14, 2023, after resigning as a member of the 10th House of Representatives, where he represented Surulere 1 Federal Constituency in Lagos State.
He had the distinction of moving the first motion in the new House, highlighting the importance of preventive measures to mitigate the potential negative impacts of heavy flooding in certain parts of the country.
Gbajabiamila served as the Speaker of Nigeria's 9th House of Representatives from June 11, 2019, to June 13, 2023.
His dedication to public service, legislative contributions, and leadership in Nigerian politics have earned him recognition and appreciation.
Born on June 25, 1962, Gbajabiamila attended Igbobi College, Yaba, Lagos, for his secondary education and pursued Advanced Level studies at King Williams College, Isle of Man, Unite d Kingdom.
He obtained a Bachelor of Laws (LLB) degree from the University of Lagos in 1983 and was called to the Nigerian Bar in 1984. He later pursued a Juris Doctor (JD) degree with Magna Cum Laude honors from John Marshall Law School in Atlanta, Georgia, United States.
After passing the Georgia Bar exams, he established a successful law office in the United States before returning to Nigeria to enter partisan politics.
Gbajabiamila joined the Alliance for Democracy (AD) and has been elected for six consecutive terms to represent Surulere 1 Federal Constituency in the National Assembly, June 3, 2003 – June 14, 2023.
Throughout his political career, Gbajabiamila has been recognized as a dedicated and competent legislator, actively participating in debates and advocating for the interests of his constituents.
He played a significant role in the "third term debate" as chairman of the 2007 movement in the House, which ended the "third term agenda" of the then President.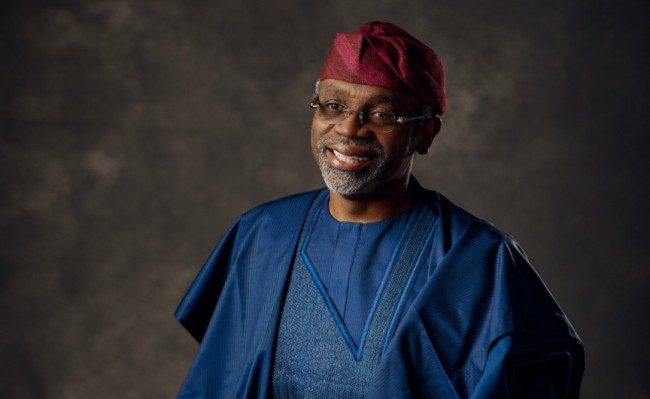 Honourable Femi Gbajabiamila
Gbajabiamila was nominated for the national award of Officer of the Federal Republic (OFR) in 2011 but rejected it, proposing an amendment to the National Honours Act to establish stringent guidelines for selection.
He played a prominent role in the merger that led to the formation of the All Progressives Congress (APC) in 2014 and served as the Leader of the APC caucus in the House of Representatives.
In 2019, Gbajabiamila ran for the position of Speaker of the House and was elected as the Speaker of the 9th House of Representatives.
During his tenure as Speaker, he focused on running a unified House where every voice was heard, and he sponsored several bills aimed at improving the lives of Nigerians.
Gbajabiamila has attended leadership development courses at esteemed institutions such as Stanford University, Cambridge University, Said Business School at Oxford University, and Harvard Kennedy School of Government.
He is married to Salmatu Gbajabiamila, and the union is blessed with children.