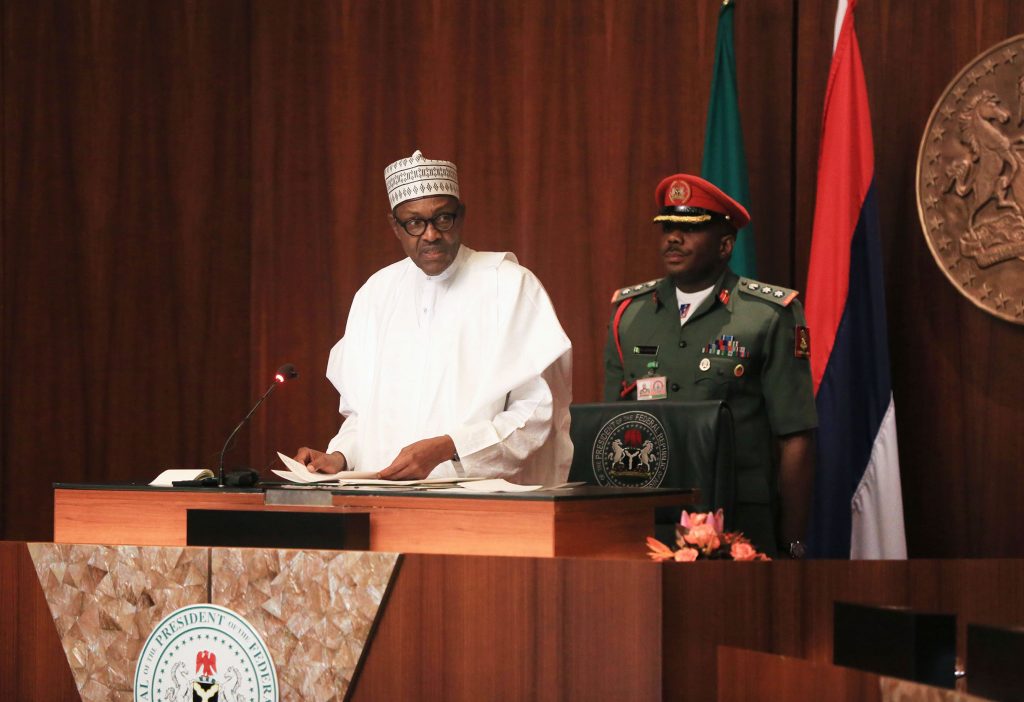 President Buhari Inaugurates Presidential Committee on State Legislature and Judiciary Autonomy.
President Muhammadu Buhari inaugurated the Presidential implementation Committee on Autonomy of the State Legislature and Judiciary, at the State House, Abuja.
President Buhari Receives Kaduna State Governor.
President Muhammadu Buhari received Kaduna State Governor, Mallam Nasiru El-Rufai in his office at the State House Abuja.