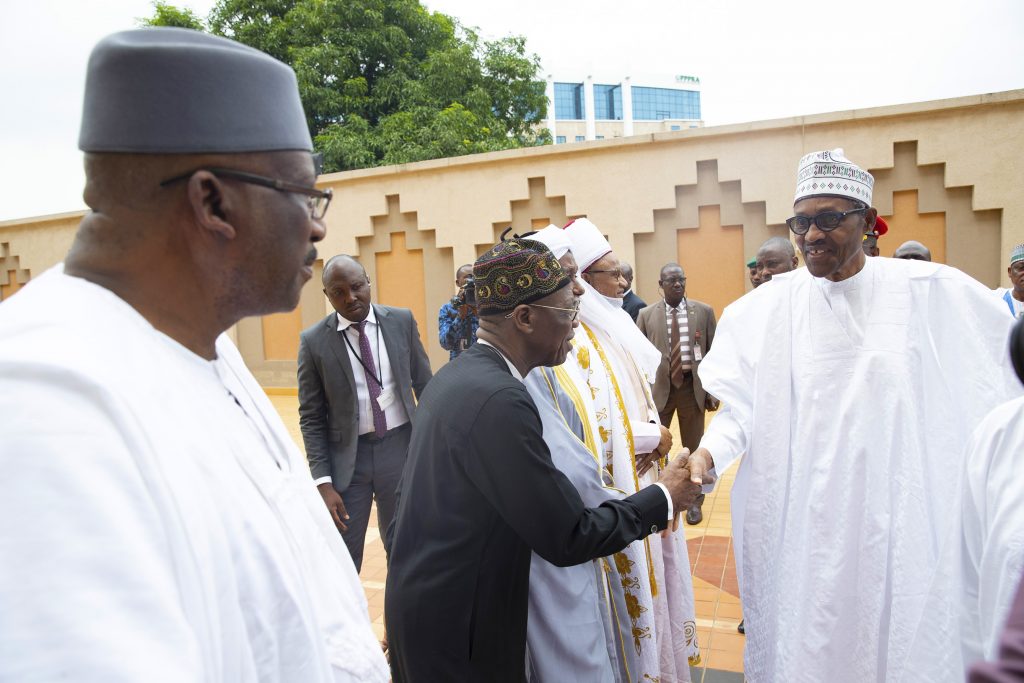 President Buhari Prays at the National Mosque.
President Muhammadu Buhari attended the Special Jumma's prayer and lecture held at the National Mosque in Abuja.
President Buhari Breaks Ramadan Fast with Business Community
President Muhammadu Buhari hosted the breaking of Ramadan fast for the business community, Leadership/Officials of All Progressive Congress at the Presidential Banquet Hall, State House.