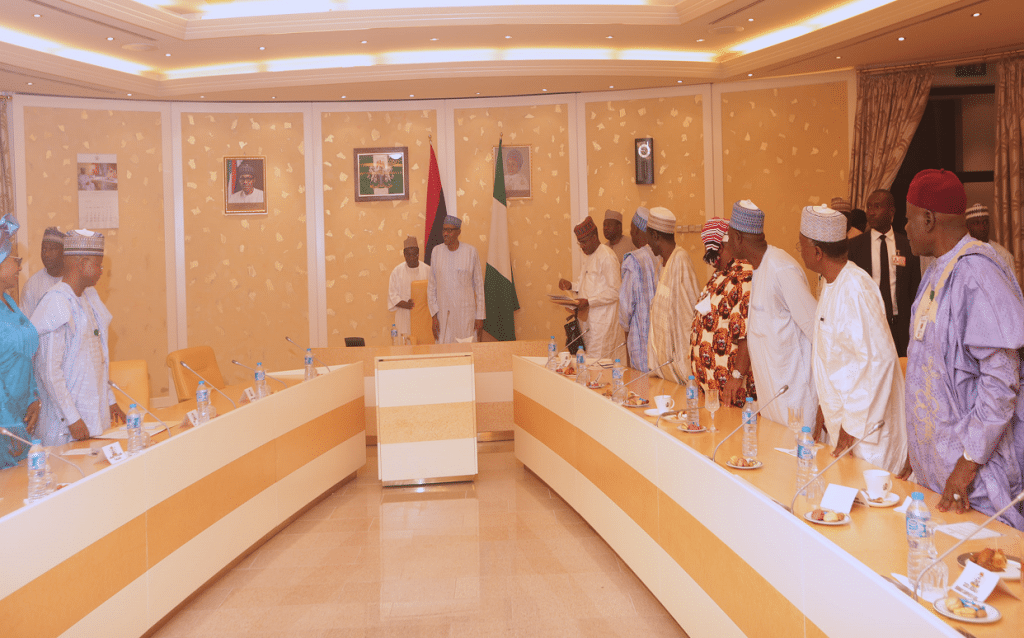 President Buhari Signs Constitution Amendment Bill
The President signed a Constitution Amendment Bill today that allows State Houses of Assembly and State Judiciaries receive funding from the Consolidated Revenue Fund (CRF).
The aim of the Bill is to promote fiscal independence of the Legislative and Judicial Arms of State Governments.
President Buhari Appoints CBN Deputy Governor
The President has approved the nomination of Mr Folashodun A. Shonubi as Deputy Governor of the Central Bank of Nigeria.
He is currently the Managing Director of the Nigeria Inter-Bank Settlement System Plc (NIBSS)
President Buhari Meets With BCO
The President met with delegates of the Buhari Campaign Organisation at the State House in Abuja