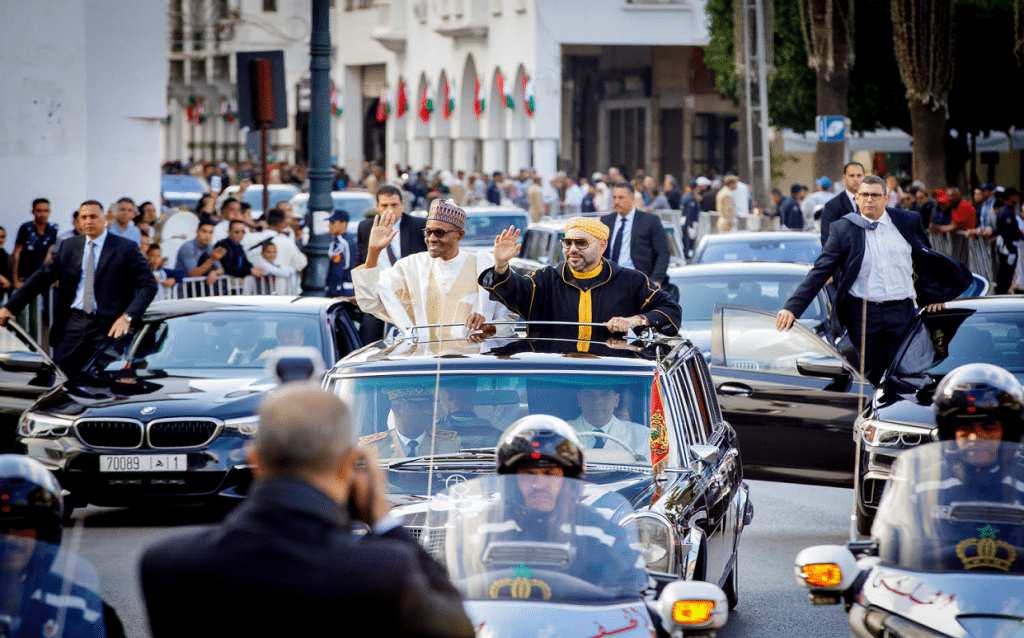 President Buhari In Morocco Today
As part of his 2-day visit to the Kingdom of Morocco, the President met with the King of Morocco, His Majesty Mohammed VI and the Crowned Prince, Moulay Al Hassan in a bilateral meeting between the King and the President.
The bi-lateral meeting resulted in a solidified trade and economic relationship between the two countries. This was achieved by the signing of the following:
Joint declaration of Nigeria and Morocco on the proposed gas pipeline to connect Nigerians gas resources to West African countries and to Morocco;

An MoU between the OCP. S.A. and the Nigeria Sovereign Investment Authority for the development of a chemical plant in Nigeria for the production of Ammonia and derivatives

A Co-operation Agreement in the field of agricultural vocational training and technical supervision between the Ministry of Agriculture, Maritime Fisheries, Rural development, Forestry and Water of the Kingdom of Morocco and the Federal Ministry of Agriculture and Rural Development of the Federal Republic of Nigeria.
VP Osinbajo Attends Meeting of the African Petroleum Producers Organisation (APPO)
The Vice President officially opened the meeting of council of ministers of African Petroleum Producers Organisation (APPO) which was organised by the Ministry of Petroleum Resources, Nigeria and which held today at Transcorp Hilton, Abuja.