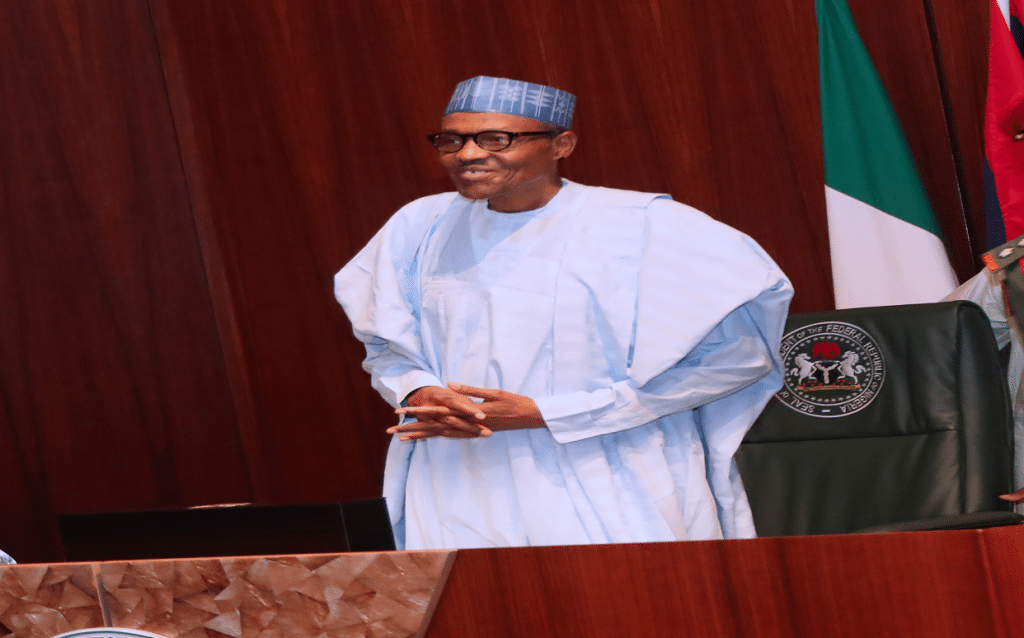 President Buhari Sets Up National Food Security Council
President Buhari Inaugurates National Food Security Council at the State House in Abuja
The Security Council will aid the private sector in bringing more efficiency to farming and livestock production.
President Buhari Signs Two Instruments
The President has signed two instruments as discussed from the Federal Executive Council meeting of last week:
The instrument of Ratification of the Agreement between the Federal Government and Federal Republic of Singapore for the Avoidance of Double Taxation and the Prevention of Fiscal Evasion with respect to Taxes on Income and Capital Gains

.

The Instrument of Ratification of the MoU among the Federal Government, the Swiss Federal Council and the International Development Association on the Return, Monitoring & Management of Illegally-Acquired Assets Confiscated by Switzerland and to be restituted to the Federal Republic of Nigeria.
VP Osinbajo Presides Over Safe Schools Project Committee
The Vice President presided over a Safe Schools Project Committee set up by the National Economic Council last week to address security issues across public schools in the country.
President Buhari Attends APC Caucus Meeting
The President was at the APC Caucus meeting with the Vice President, Yemi Osinbajo, Senate President, Dr. Bukola Saraki, the APC Chairman, Chief John Odigie Oyegun and other government officials
VP Osinbajo Receives Herdsmen/Farmers Clashes' Report
The Vice President, today, received the reports on herdsmen/farmers clashes from its National Economic Council Technical Sub-committee in Abuja.