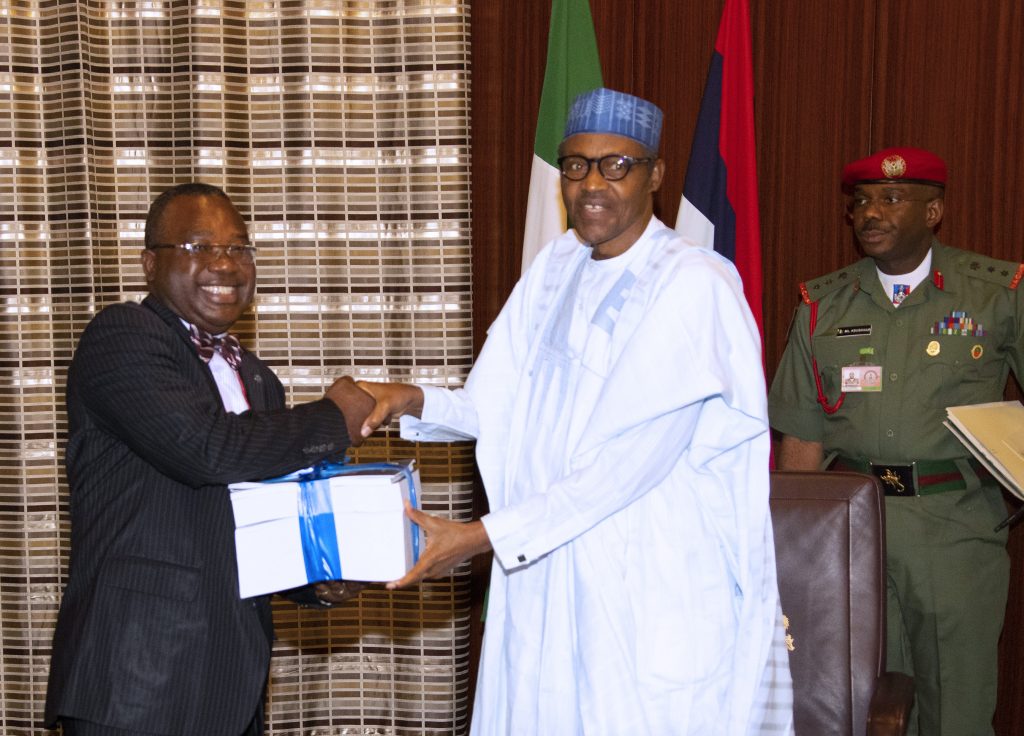 President Buhari Receives Report of SARS Reform.
President Muhammadu Buhari receives Report of the Presidential Panel on Reform of the Special Anti-Robbery Squad SARS from Panel Chairman, Tony Ojukwu, at the State House Abuja. Vice President Yemi Osinbajo was also in attendance.
President Buhari Breaks Ramadan Fast with Diplomats.
President Muhammadu Buhari addressed a cross section of diplomats during the Breaking of Ramadan Fast with Diplomats at the State House in Abuja.