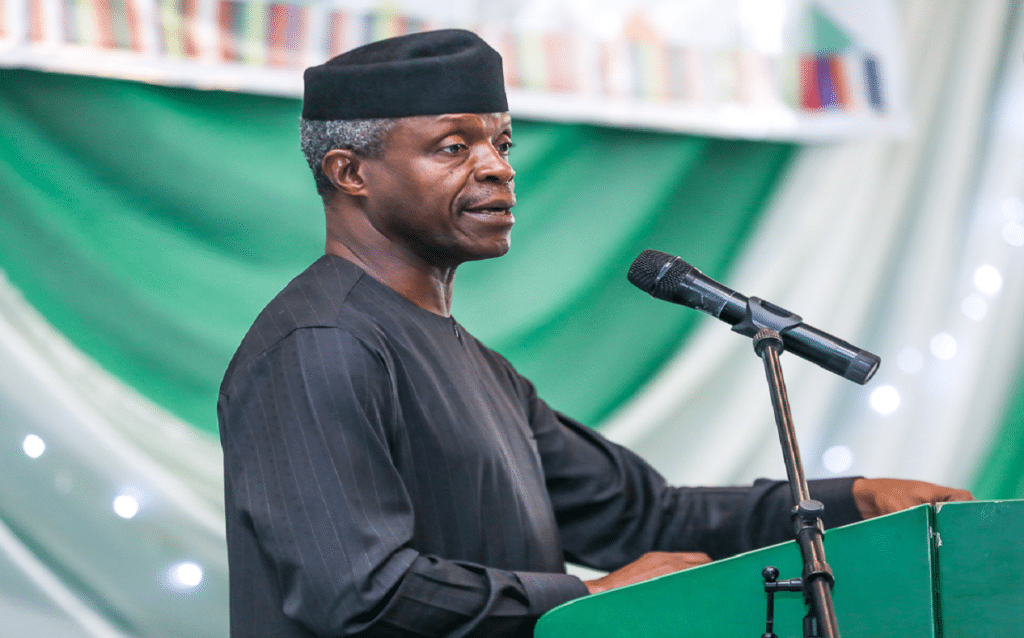 VP Osinbajo Opens the 2018 OGP Week
The Vice President flagged off the 2018 Open Government Partnership Week at its opening ceremony at the Nigerian Air Force Headquarters, Abuja.
He made his keynote address titled: "The Impact of Open Government Partnership to Nigeria's Ani-Corruption Efforts"
VP Osinbajo Presides Over Economic Management Team
After giving his address, he returned to the State House where he presided over the weekly Economic Management Team.
The team's agenda this week included updates on National Trading Platform and Harmonized Digital Identity as well as other issues.
President Buhari Returns to Abuja from Katsina State, Receives Briefings from Government Officials
The President returned from the concluded APC Ward Congress at Daura, Katsina State. He later received briefings from Senate President, Bukola Saraki; Speaker, House of Representatives, Rt. Hon. Yakubu Dogara.
He received briefings on the national budget, Dino Melaye, police activities and the National Assembly.