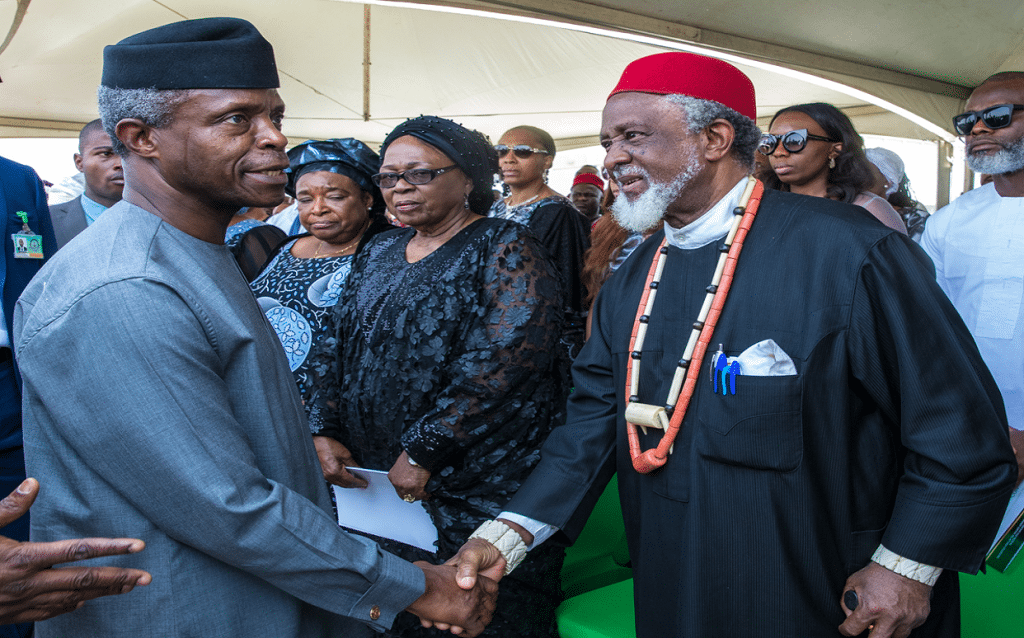 President Buhari Advocates For African Single Market
The President is seeking for the establishment of a unified African market known as the Continental Free Trade Area (CFTA) to reduce poverty, enhance trade and provide job opportunities for the continent.
He stated this at the 30th Ordinary Session of the Assembly of Heads of State and Government of the African Union in Addis Ababa, Ethiopia.
He added that even though Africa may have missed the 2017 deadline for the establishment of the CFTA, there is still a chance to establish it by March this year.
Full Press Release HERE
VP Osinbajo Receives Alex Ekwueme's Remains

The Vice President attended the Parade of Honour for former Vice President, Alex Ekwueme at the Presidential Wing of the Nnamdi Azikiwe Airport in Abuja, where he officially received the late former Vice President's remains.
While giving his address, he praised the late VP for his intellect, humility and quest to see a greater Nigeria, adding that he will never be forgotten.