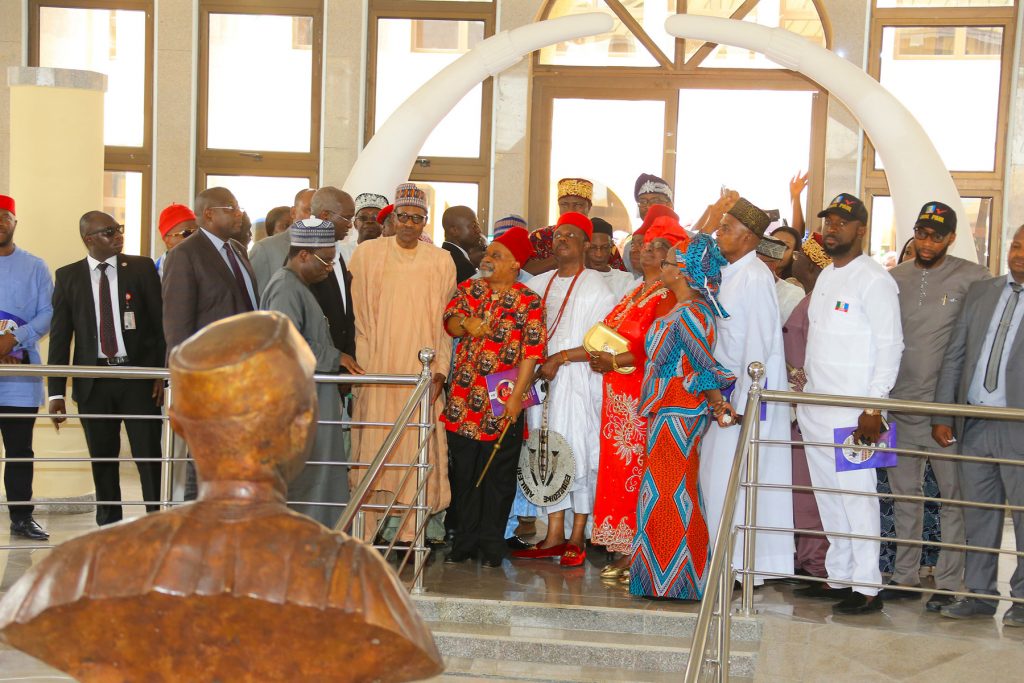 President Buhari Commissions Zik Mausoleum.
President Muhammadu Buhari stormed south-east for campaign, commission Zik Mausoleum and held chats with Traditional Rulers in Anambra state.
Vice President Osinbajo continues Next Level Engagements in Shitta-Surulere and Mushin in Lagos.
Vice President Yemi Osinbajo visited Lagos State on a number of events including Family Chats and Next Level engagements. First, he joined members of African Church at their General Meeting at the Ifako-Ijaiye parish. From there he pays courtesy visit to Alhaji LK Jakande, before his first Family Chat with Alhaji Ganiyu Usman. He then proceeds to the home of a young couple, Mr & Mrs Jimoh at Ijesha road where he concludes the Family Chat.