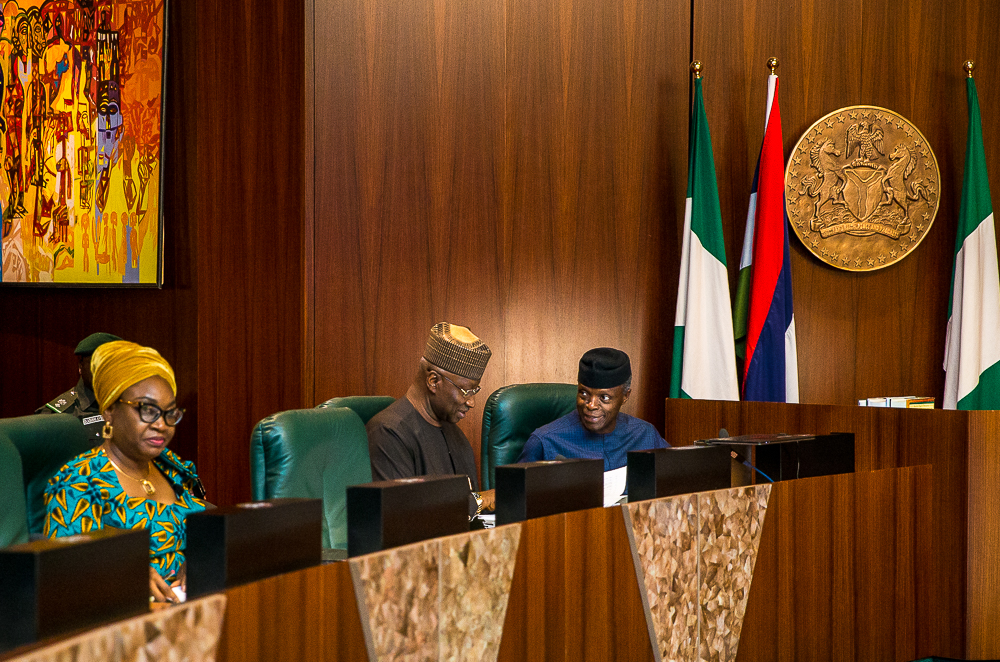 Vice President Osinbajo Presides over FEC.
Vice President Yemi Osinbajo presided over the weekly Federal Executive Council (FEC) meeting at the Presidential Villa, Abuja.
President Buhari Commissions Projects in Borno State.
President Muhammadu Buhari was in Maiduguri, Borno State where he commissioned the Aliko Dangote Academy; Ibrahim Ali Industrial Park; Babagana Kingibe Primary School; 246 Apartment- Legacy Gardens; and the Yemi Osinbajo Primary School.
President Buhari visits London.
President Muhammadu Buhari arrived London, the United Kingdom for a private visit.