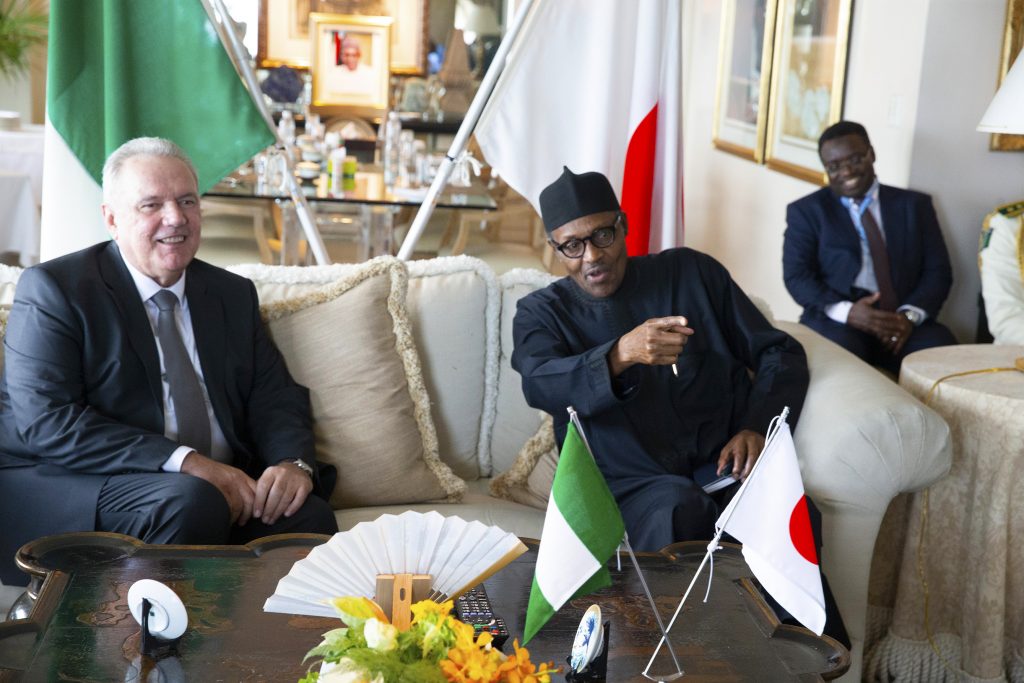 President Buhari Witnessed the Signing of MOU with EU.
President Muhammadu Buhari witnessed the signing of Memorandum of Understanding (MOU) with European Union alongside the Tokyo International Conference on African Development (TICAD) in Yokohama Japan.
President Buhari Meets Nigerians in Japan.
President Muhammadu Buhari met with Nigerians in Japan alongside the Tokoyo International Conference on Africa Development (TICAD7).
President Buhari Held Bilateral Meeting with Japanese Prime Minister.
President Muhammadu Buhari and his delegation held a bilateral meeting with the Japanese Prime Minister, H.E Shinzo Abe on the sidelines of the #TICAD7 today, in Yokohama, Japan.