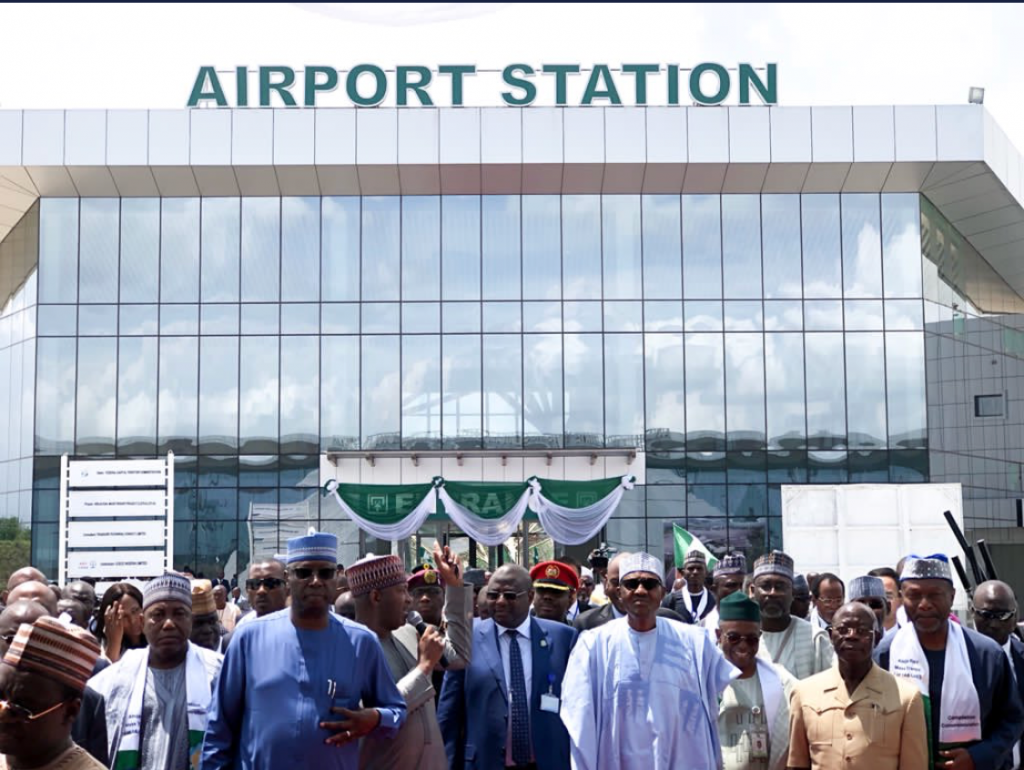 President Buhari Commissions Abuja Light Rail
The President officially commissioned the Abuja Light Rail, known as Abuja Metro at the World Trade Centre, Abuja. The Abuja Metro is the first Light Rail network in West Africa.
He also took a tour through Idu Metro Station, down to Airport Metro Station. At the Idu Metro Station, he visited the Abuja Metro control centre while at the Airport Metro Station, he inspected the Nnamdi Azikiwe Airport terminal which he is expecting to commission before the end of the year.