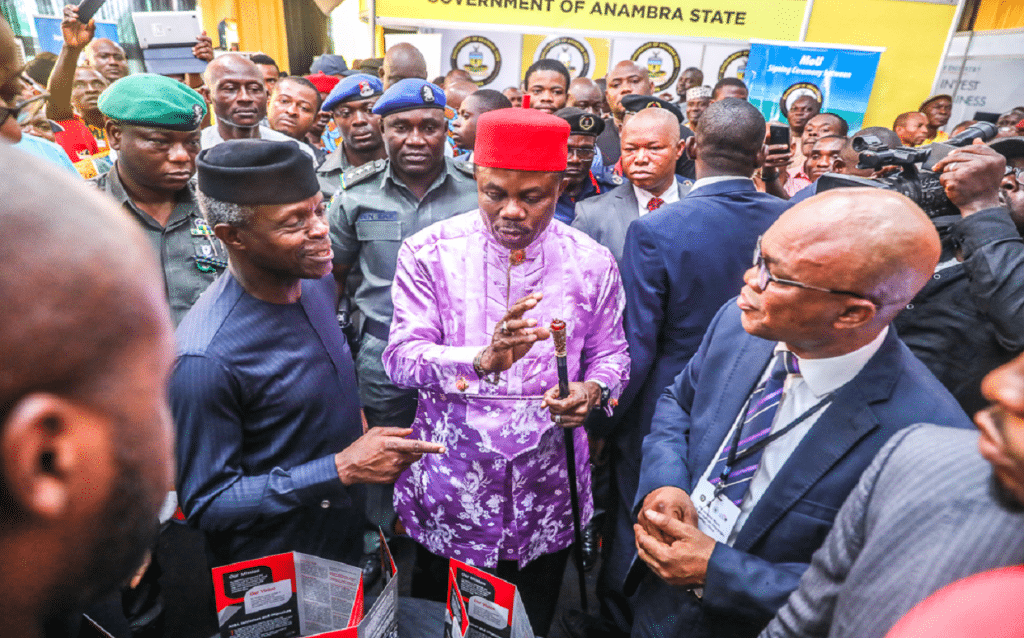 VP Osinbajo Visits Enugu State
The Vice President was at Enugu today for the MSME Clinic which is a part of the Federal Government's Social Investment Programmes under the Buhari Administration
He also launched the Abia State Tele-Health Scheme.
President Buhari Condoles President Bouteflika
The President commiserated with President Abdelaziz Bouteflika and the people of Algeria on themilitary plane crash near the Boufarik military airport in Algiers on Wednesday, which caused major loss of lives.
The President extended his condolences and assured the people of Algeria that he and fellow Nigerians have them in their thoughts and prayers.