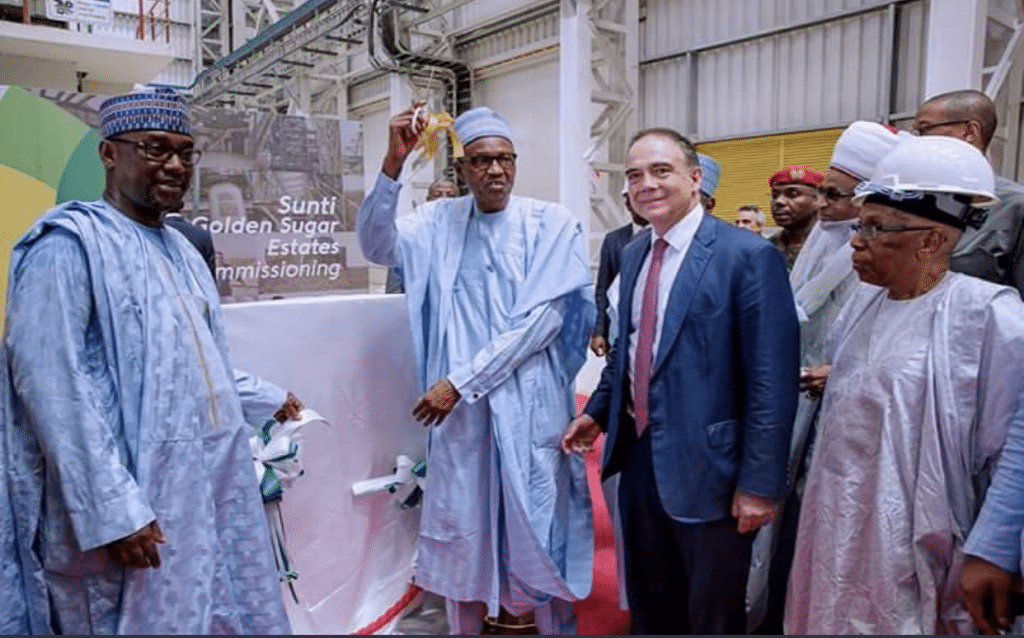 President Buhari Visits Niger  State
The President visited Niger State yesterday.
At Niger state, he commissioned the Sunti Golden Sugar Estates by Food and Agro-Allied Group which is a N50 billion investment capable of employing about 10,000 individuals and producing 100,000 metric tons of sugar per year.
The facility encompasses 17,000 hectares of land at the bank of River Niger in Niger state and processes 4,500 metric tons of sugarcane daily.