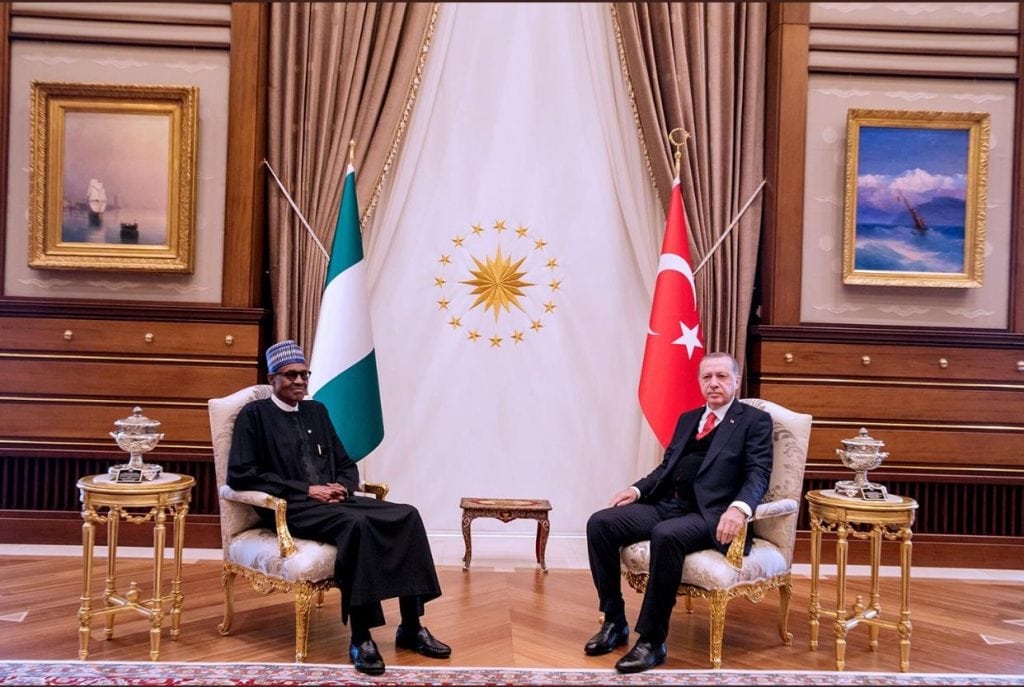 President Buhari Arrives Presidential Palace in Ankara
The President arrived the city of Ankara, Turkey today. He was received by Nigeria's Ambassador to Turkey, Ambassador Ahmed Abdulhamid Mallammadon; Governor of Ankara, Mehmet Kiliclar and other prominent ministers.
He later met with the President Recep Tayyip Erdogan of Turkey at the Presidential Villa in Ankara, Turkey to engage in bilateral discussions, after which they held a joint press conference.
The discussions were focused on issues of security, defence and migration.
Health Minister Debunks Rumours of Military Vaccine
Minister of Health, Professor Isaac Adewole, discredits all false information claiming the military is undergoing harmful vaccination exercises, adding that the public should know that the military regularly undergo acts of social responsibility such as medical outreach to get closer to the people.
He also spoke with state correspondents after the FEC meeting yesterday where he highlighted the 11 states where 74 suspected monkey pox cases have been identified.
According to him, 3 cases have been confirmed in Bayelsa state while about 12 cases in Bayelsa state and 4 cases in Lagos state have tested negative. More results are expected from further tests in other states.
FEC Approves Funding for Dam in Kaduna
The Federal Executive Council has approved a total of N236 million for the development and completion of Sabke dam in Kaduna state.
The Minister of Water Resources, Suleiman Adamu, who made the announcement to state correspondents, explained that the Sabke dam is expected to boost agricultural development by carrying out irrigation in the state.