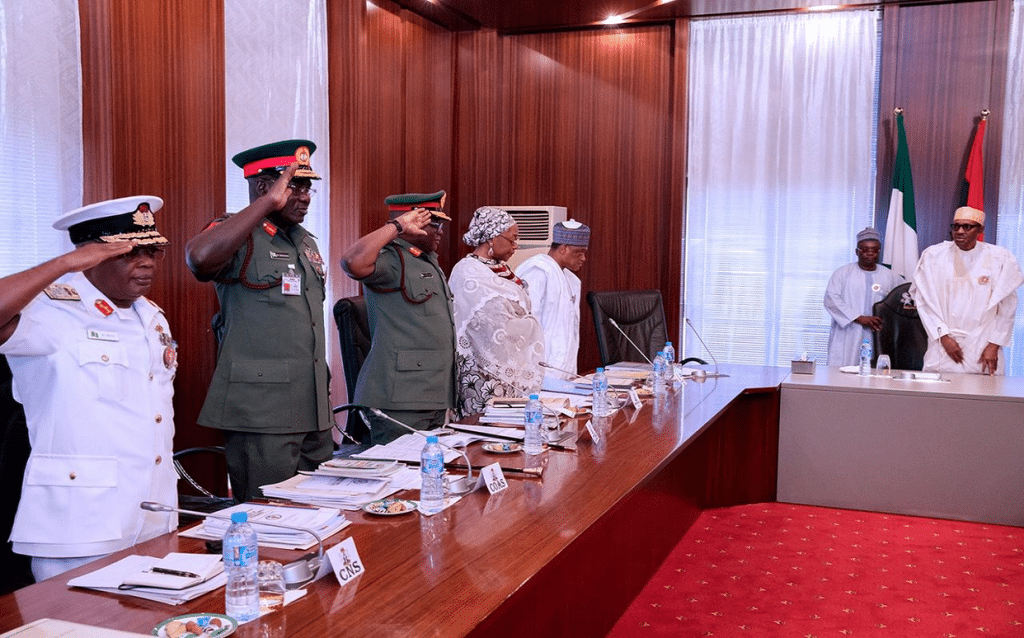 President Buhari Presides Over Armed Forces Council Meeting
The President, earlier today, presided over the Armed Forces Council meeting at the State House in Abuja.
President Buhari Directs Minister on Health Reports
The President has ordered the Minister of Health, Isaac Adewole to conduct investigations into the death of children in Jigawa state stemming from an unknown disease.
The President also advised that swift measures be taken to combat the disease.
He spoke with the Governor of Jigawa state, Abubakar Badaru and commiserated with the Governor on the loss of lives in the state.  
VP Osinbajo Gives Address at Lead-City University's Convocation
The Vice President attended the 10th Convocation event of Lead City University, Ibadan, Oyo state.
At the event, the Vice President gave his graduation address to the graduates in which he admonished them to embrace hard-work and diligence in all their doings.
He added, "Greatness is not for everyone, you can only be great if you devote your life, and your efforts, to serving others."
Governor Ajimobi of Oyo state was also present at the event.