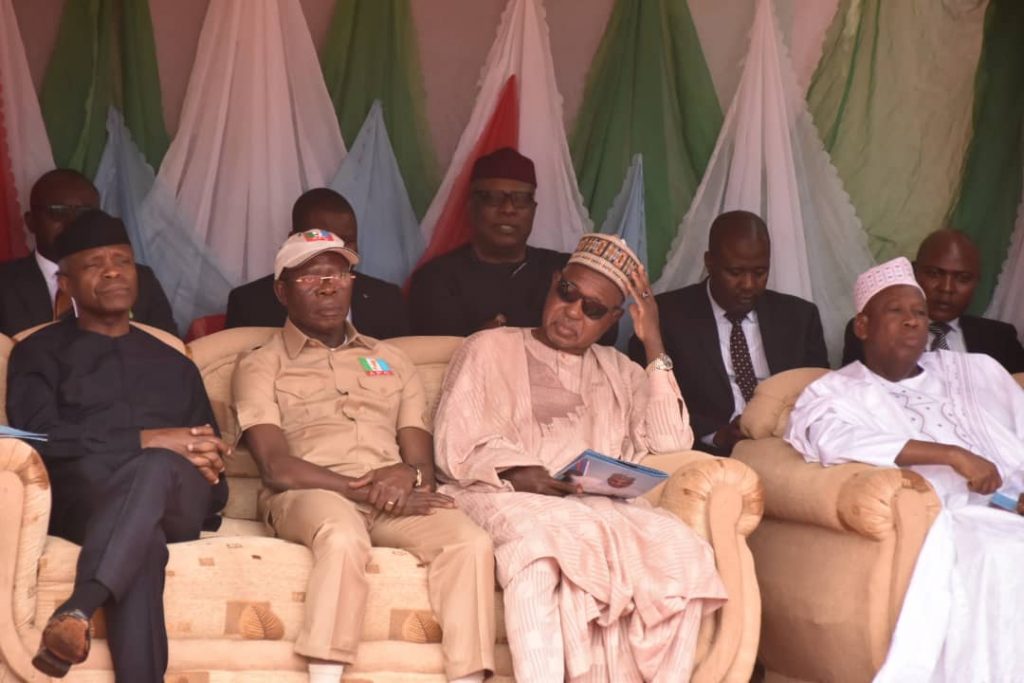 Acting President Yemi Osinbajo Visits Katsina State
Acting President Prof. Yemi Osinbajo in Daura, Katsina State today for the APC Grand Finale rally for the party's Katsina North's senatorial candidate, Hon. Ahmed Babba Kaita.
He later stopped by the home of President Buhari's eldest sister Hajiya Rakiya Adamu to offer his greeting and Was given a warm reception.