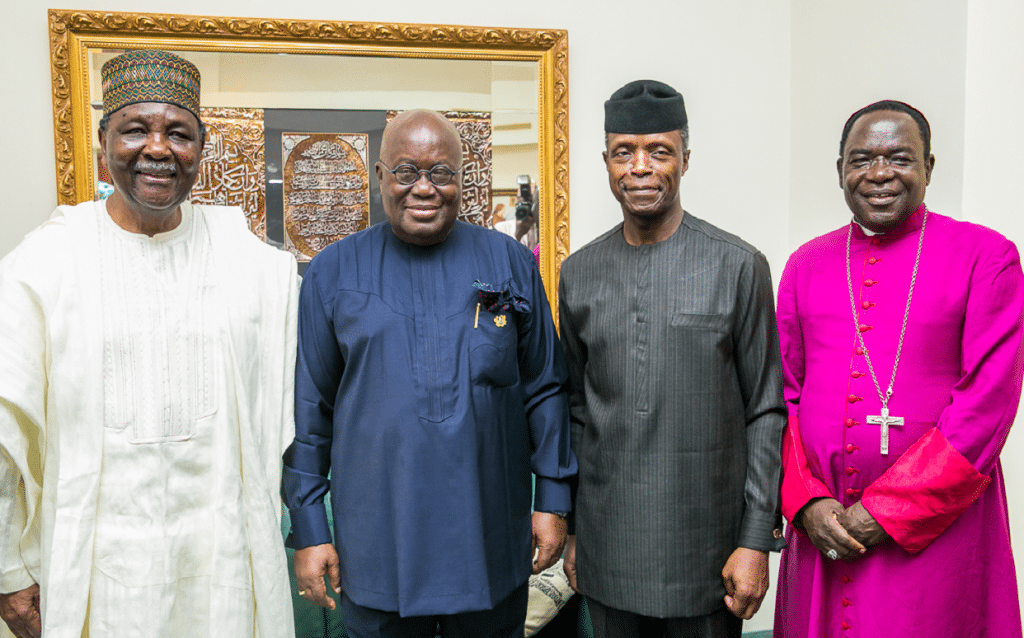 VP Osinbajo Presides Over NEC Meeting
The Vice President presided over the National Economic Council meeting today in Abuja.
President Buhari Approves Committee for Herdsmen Clashes
The President has approved a committee set up to rebuild communities that have been adversely affected by the farmers/herdsmen clashes in the country. The committee is to be headed by the Vice President, Yemi Osinbajo.
President Buhari Visits Kaduna State
The President was in Kaduna state to induct the "TSAIGUMI" Unmanned Aerial Vehicle (UAV) into service. The drone was locally created by the Nigerian Air Force.
He also inspected the 10 Super Mushshak aircraft which was gotten by the Nigerian Air Force from Pakistan.
He finally inspected the locally made surveillance aircraft  called the NAFSA Eagle. It was created by the Nigerian Air Force.