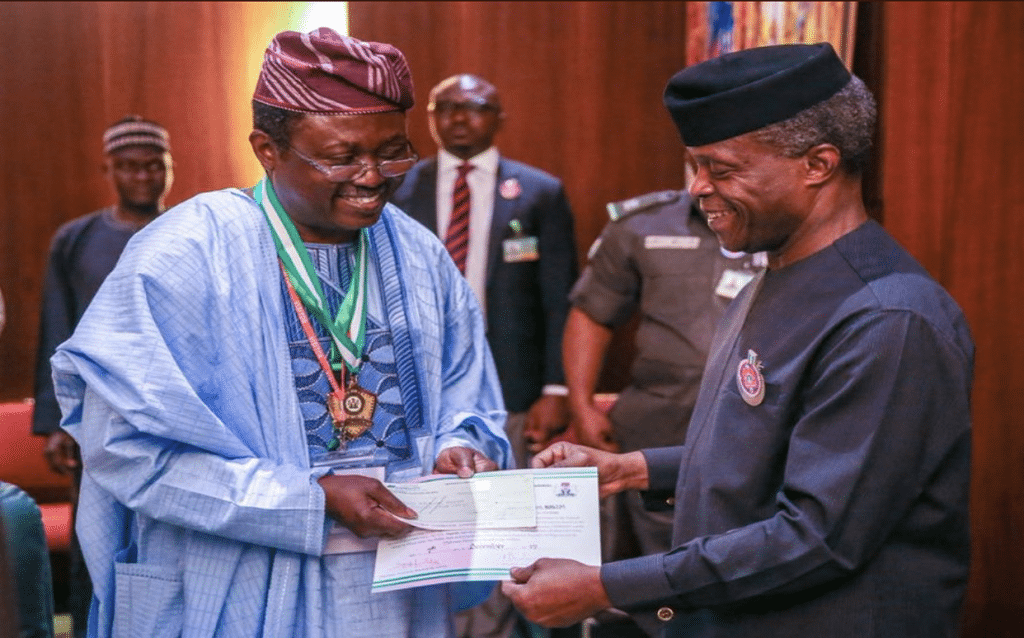 President Buhari Meets With Religous Leaders In Kano State
The President met with religous leaders today as part of his official state visit in Kano state.
For his second day in the state, they gathered to discuss various issues on security,  corruption and drug abuse in the country.
They made a resolution to end all forms of violence and persecute all culprits distributing illicit substances in Nigeria.
He later attended an interactive session with vaious community leaders led by the Governor of Kano state, Umar Ganduje.
VP Osinbajo Decorates NNOM Winners
The Vice President, today, decorated the 2017 winners of the NNOM at the Council Chambers in Abuja.
Winners include Professor Adesoji Adesina of Science and Technology and Mr Bruce Onabrakpeya of Arts and Humanities.
VP Osinbajo Attends Official Coronation of Traditional Leader
The Vice President landed in Ogun State todat to attend the official coronation of the new Akarigbo of Remoland in Sagamu.