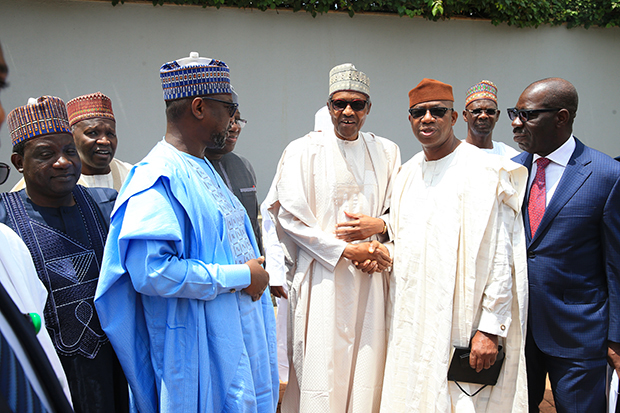 President Buhari in an Audience with APC Governors.
President Muhammadu Buhari met with members of the Progressive Governors Forum, All Progressive Congress, led by the Governor Kebbi State, Abubakar Bagudu at the Council Chambers State House, Abuja.
President Buhari Receives Progressive Ambassadors of Nigeria.
President Muhammadu Buhari received a delegation of Progressive Ambassador of Nigeria, led by the President, Comrade Jasper Emenike, during an audience with the Group at the State House in Abuja.
Vice President Osinbajo Interacts with Interacts with 36 Havard Professor in Lagos Dinner.
Vice President Yemi Osinbajo interacted with 36 Havard Professors, Lagos Governor Babajide Sanwo-Olu, and the likes of Professor Hakeem Belo-Osagie, Global Investor, Mr Adebayo Ogunlesi and Emir of Kano, Muhammed Sanusi II at a Dinner in Lagos.