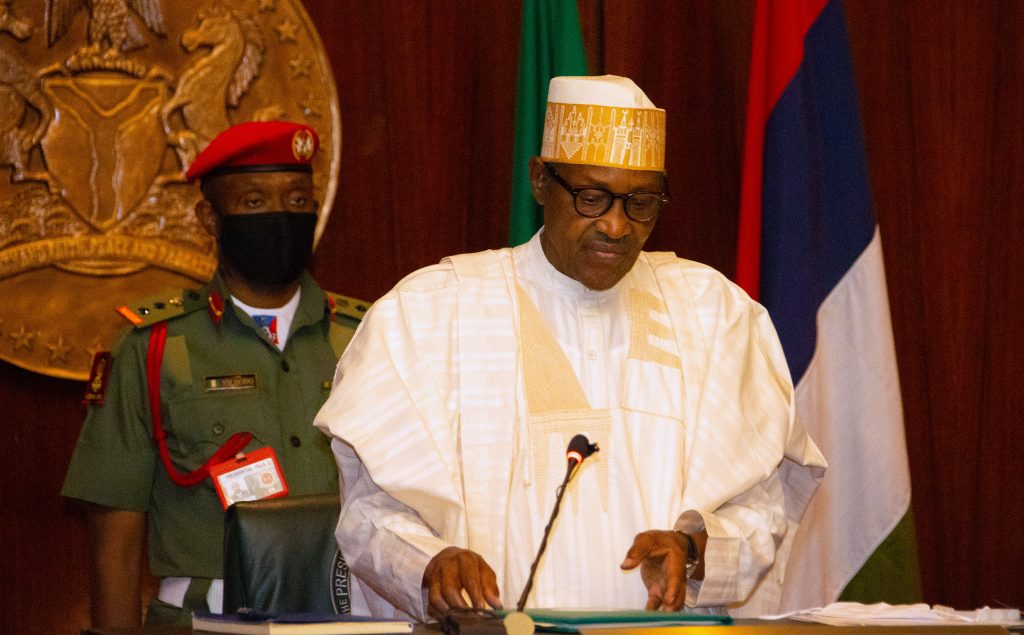 President Buhari launched the National Policy on Fifth Generation (5G) Technology at the Council Chambers of the State House, Abuja.
Vice President Osinbajo delivered remarks at the 2022 Justice Sector Summit at the Musa Yaradua Centre in Abuja.
President Buhari receives Former President of Benin Republic, Dr. Boni Yayi in a private audience at the State House, Abuja.
President Buhari signed pledge card to reaffirm commitment towards ending open defecation in Nigeria by 2025