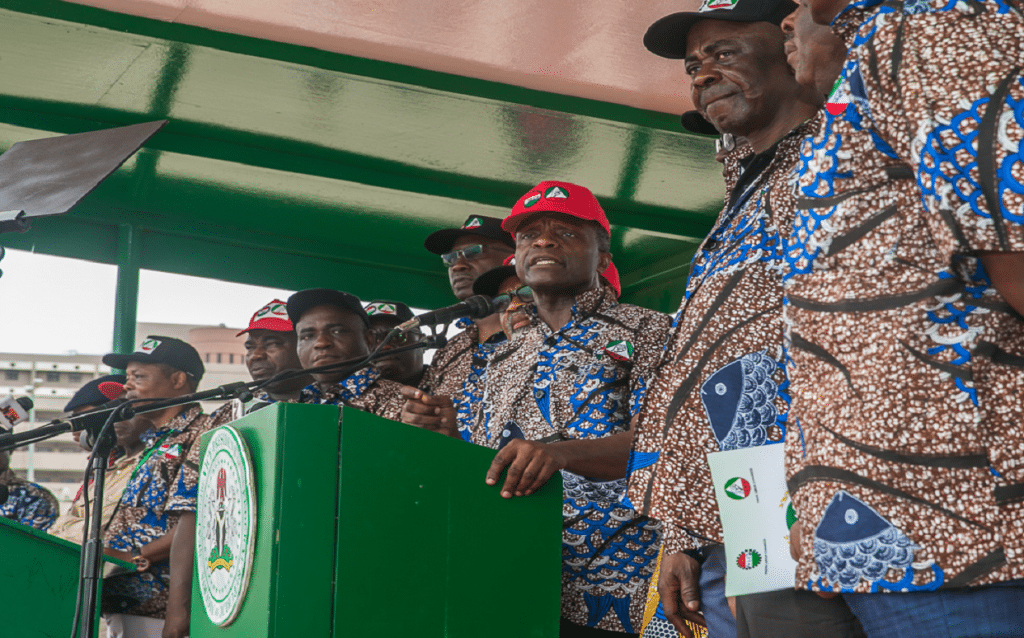 President Buhari Returns to Abuja from USA
The President has returned to Abuja from his 3-day working visit to the United States to meet with President Donald Trump and other American business executives.
VP Osinbajo Celebrates Nigerian Workers Today
To mark the Nigerian Workers' Day celebrations, the Vice President was at Eagle Square, Abuja to commemorate this year's "May Day"
The May Day was themed: "Role of Labour Movement in National Development: Dare to Struggle, Dare to Win"
Federal Government Bans Cough Syrups with Codeine
The Federal Government has directed NAFDAC to ban production and importation of cough syrups containing codeine as an active pharmaceutical ingredient. This is to contain the increasing drug and codeine abuse in the country.