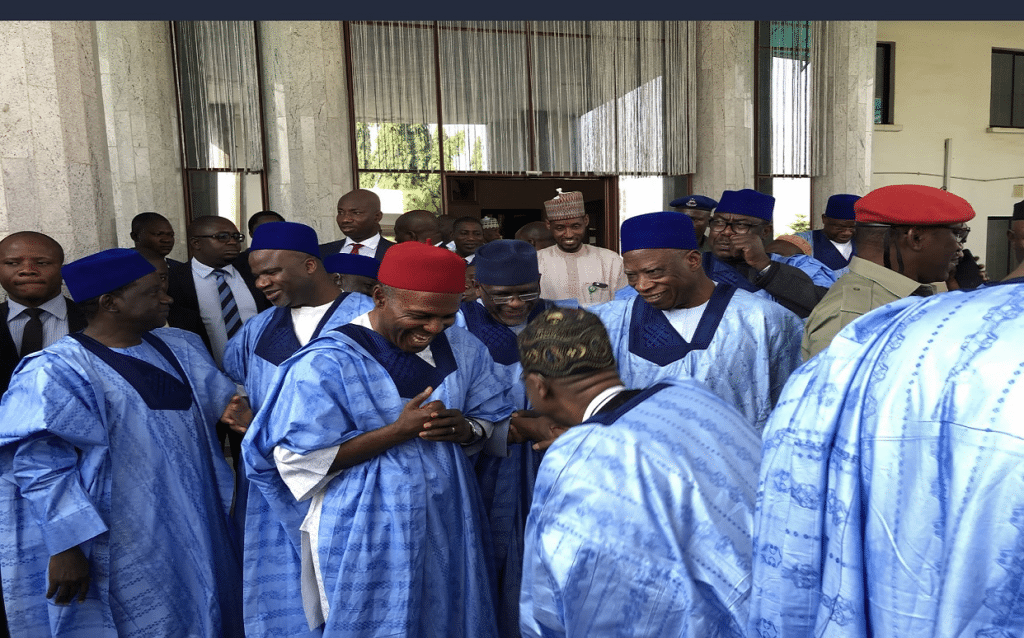 President Buhari Lands in Nasarawa State
The President landed in Lafia, Nasarawa state to launch the Community Health Influencers, Promoters and Services (CHIPS).
He also commissioned the Comprehensive Special School, the Model Primary Health Centre. and the Ta'al Model e-Library in the state.
President Buhari Moves To Unite APC Members
The President has assigned APC leader Bola Ahmed Tinubu to bring unity to the APC party.
The APC leader will be in charge in resolving conflicts among members; building confidence and unity within the party.