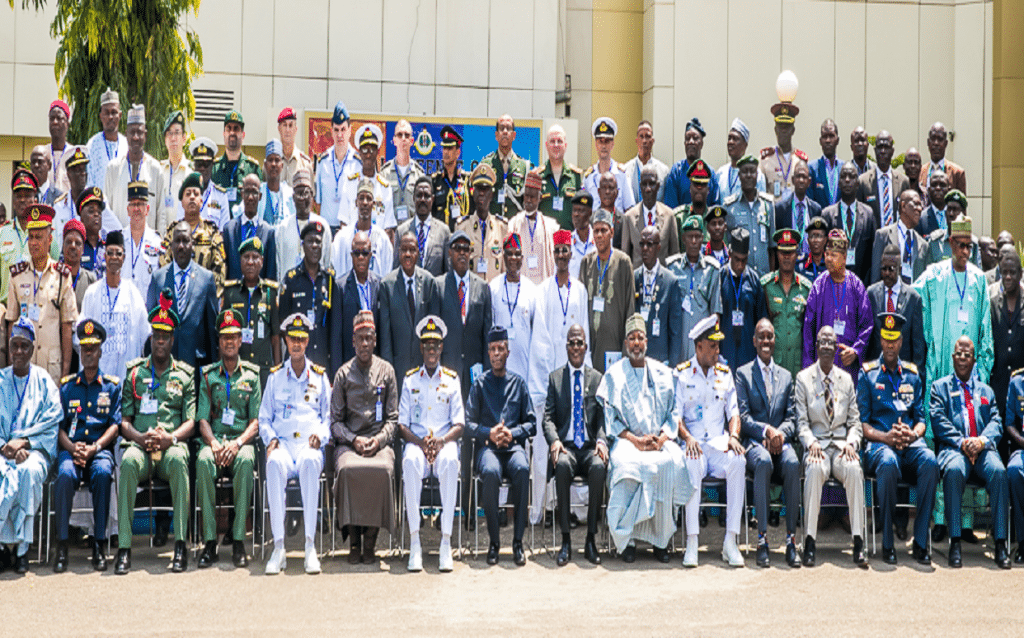 President Buhari Attends Ghana's 61st Independence Day Celebrations
The President officially graced the 61st Independence Day Anniversary of Ghana, today, in Abuja.
He was received by the President of Ghana, Nana Akufo-Addo at the Kotoka International Airport, Accra, Ghana.
The President equally gave an address, congratulating the country on its independence. Full details of the President's speech can be accessed HERE
VP Osinbajo Attends the 8th National Security Seminar
The Vice President attended the 8th National Security Seminar organised by AANDEC in conjunction with the National Defence College in Abuja.