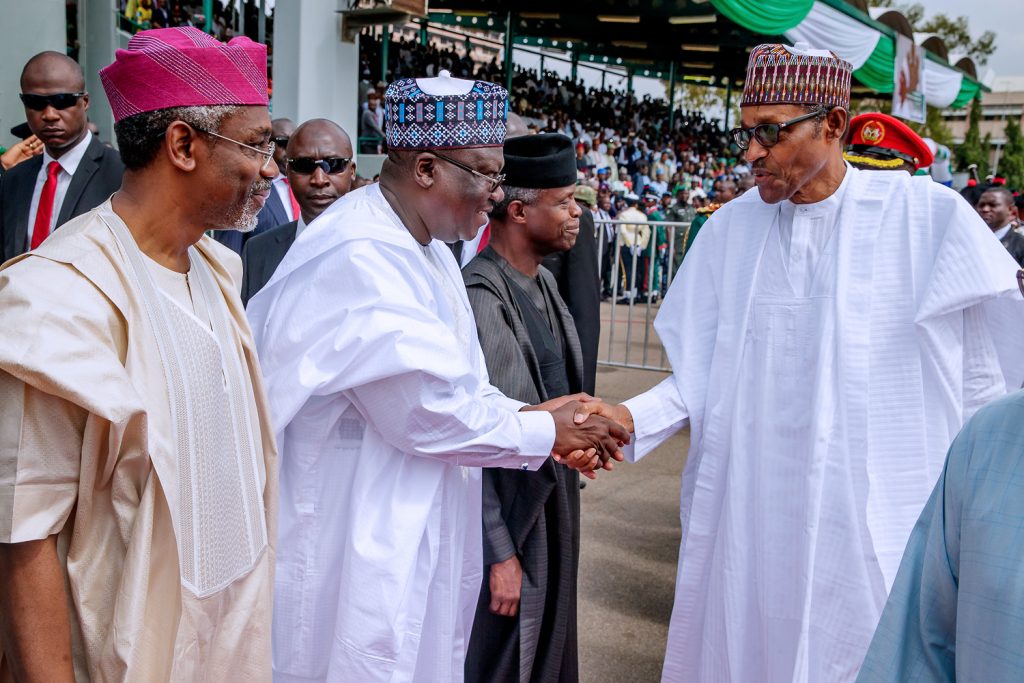 President Buhari Celebrates June 12 as National Democracy Day
President Muhammadu Buhari celebrated the June 12 inaugural National Democracy Day Celebration in Abuja.
Vice President Osinbajo Attends the celebration of the June 12 Inaugural Democracy Day Celebration.
Vice President Yemi Osinbajo exchanged pleasantries with country Leaders and dignitaries at the celebration of Democracy Day, at the Eagle Square in Abuja.
President Buhari receives the Newly Elected Speaker and Deputy Speaker.
President Muhammadu Buhari received the newly elected Deputy Speaker, Rt Hon Idris Wase during a courtesy visit at the residence.