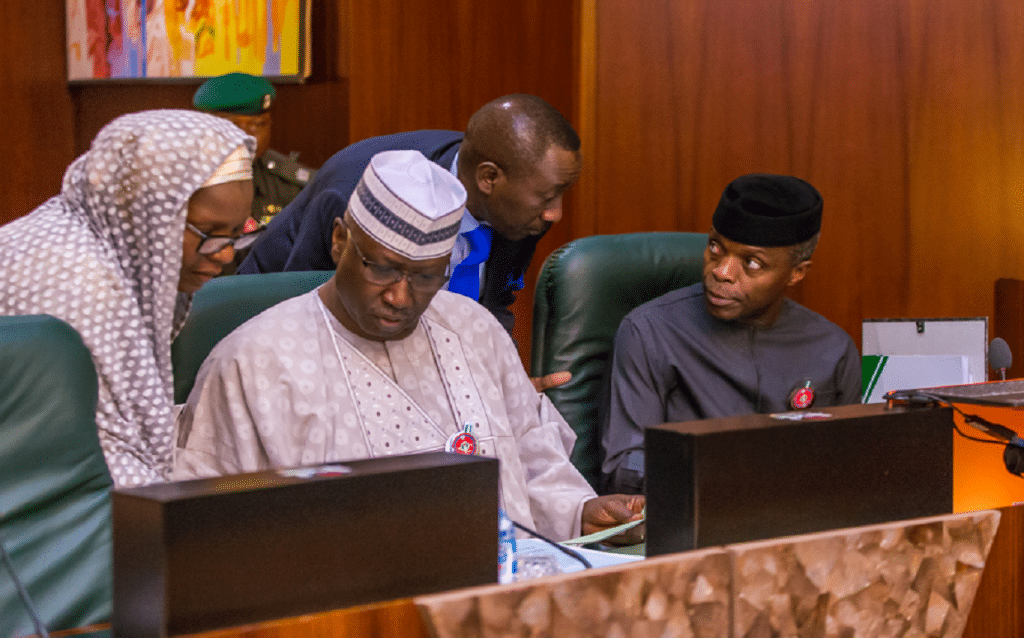 Vice President Presides over FEC Meeting
The Vice President presided over the FEC meeting at the Council Chambers in Abuja.
President Buhari Visits Anambra State
President Buhari landed in Anambra state today as part of his visit to the Southeast region which began yesterday.
He arrived at the Alex Ekwueme Square in Awka, Anambra state for the Grand Finale of the APC Governorship Campaign in the state.
President Buhari Calls for Calm in Zimbabwe
The President has urged all political and military officers; and citizens of Zimbabwe to respect the constitution of Zimbabwe and prevent and conflict and unrest in the country
According to him, he said that all attempts should be made for the resolution of any arising issues to prevent political crisis in their country.
VP Osinbajo Receives Envoy of the Cameroonian President
The Vice President received a delegation from the Cameroonian President at the Presidential Villa in Abuja.
The delegation was led by Mr. Rene Sadi, Cameroon's Minister of Territorial Administration and Decentralization.
The Vice President gladly welcomed the visit in which he noted that Nigeria and Cameroon have continued to strengthen their relationship and collectively fight against Boko Haram and violence.
He added that Nigeria is still committed towards ensuring peace and stability in the two countries and will continually wok with Cameroon in building strong economic ties.
According to the VP, he said, "We appreciate the brotherhood and respect between both countries and the leaders. That shared commitment to peace and fighting extremism is one of the reasons for the good relationship"
Mr Rene Sadi and the other delegates expressed gratitude, on behalf of the Cameroonian President, to President Buhari for his efforts in eliminating terrorism and insurgency.