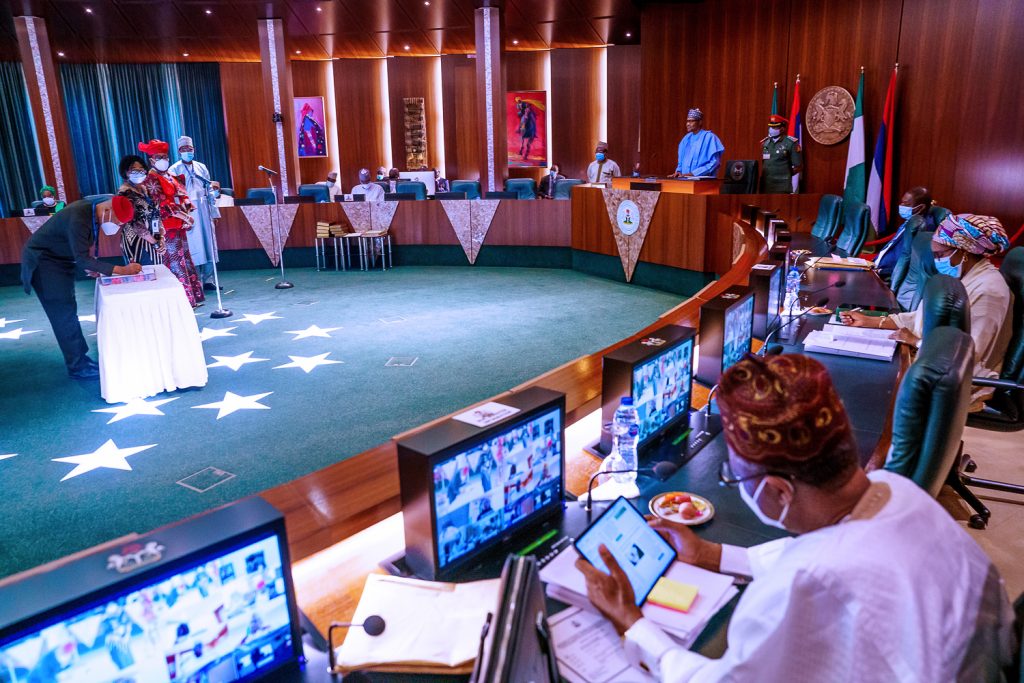 President Buhari Presides Over FEC
President Buhari presided over Federal Executive Council Meeting and Swears-In Newly Appointed Permanent Secretaries and other Government Officials at State House, Abuja.
On behalf of President Buhari, Vice President Yemi Osinbajo virtually declares open the 60th Nigerian Bar Association (NBA) Annual General Conference.
President Muhammadu Buhari received briefing from ECOWAS Special Envoy on Mali Crisis led by Former President, Dr. Goodluck Jonathan at the State House, Abuja.