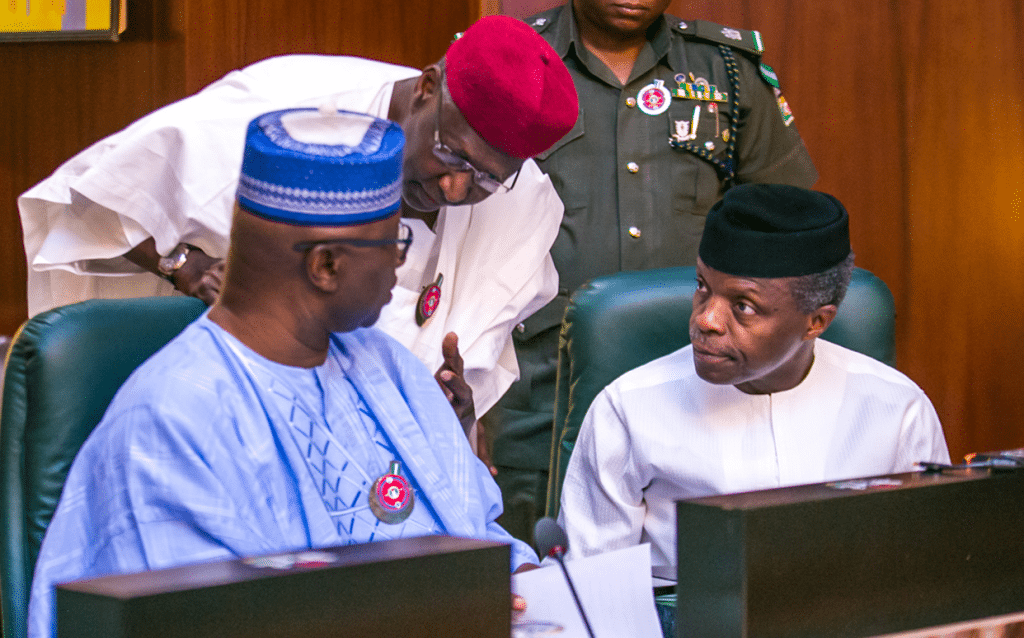 VP Osinbajo Presides Over FEC Meeting
The Vice President presided over FEC meeting today at the State House in Abuja.
At the meeting, the FEC approved a contract of $2.7 billion for three consortiums to complete the Abuja-Kaduna-Kano gas pipeline in the country.
The FEC also approved N3 billion for the Ikorodu lighter terminal project for Agricultural Export.
President Buhari Addresses The Issue of Climate Change
The President gave his remarkable address at the International Climate Change Summit in Paris, France.
While stating the adverse effects of the recent climate changes in the world today, he urged the international community to work together with Nigeria and other developing countries towards dealing with climate change and other economic issues.
Full Presidential Speech HERE