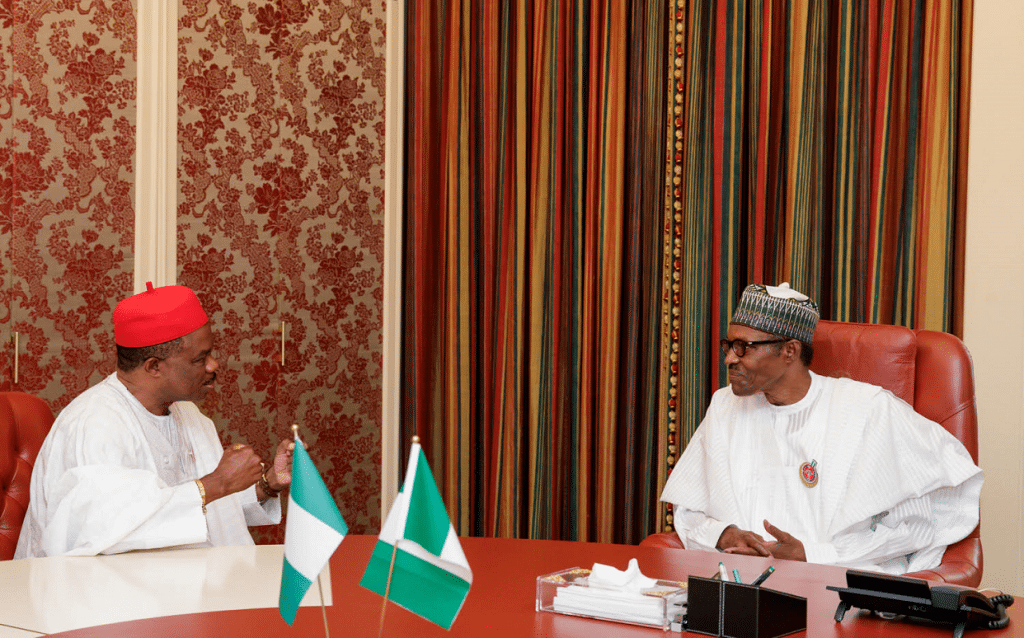 President Buhari Receives Governor of Anambra State
The President received in audience, the Governor of Anambra state, H.E. Willie Obiano at the State House in Abuja.
The President had formally sent his congratulatory message to the Governor's victory in the elections which held on November 18, 2017.
President's congratulatory message HERE
President Buhari Receives Group of Ulamas in Abuja
The President met with a group of Islamic Scholars (Ulamas) known as the Tijjaniyya Islamic Movement at the State House in Abuja.
The delegation which was led by the Grand Khalifa of Tijjaniyya Islamic Movement Worldwide, Sheikh Muhammadul-Kabir, comprised of Muslim clerics from various African countries. The delegation commended the President for promoting religious harmony in the country.
The President, in turn, commended them for their peaceful conduct during their stay in the country and urged them to remain spiritually vigilant against corrupt practices.
In the President's words, "while the evil of material corruption seeks to undermine the dignity and worldly existence of man, moral and spiritual corruption seek to destroy man and condemn him to perpetual punishment by his Creator"
VP Osinbajo Meets With Akure Community Development Forum Delegation
The Vice President met with delegates of the Akure Community Development Forum, who visited the VP on behalf of HRM The Deji of Akure.
The team of delegates was led by Reverend Chief Luyi Rotimi and Senator Tayo Alasoadura.