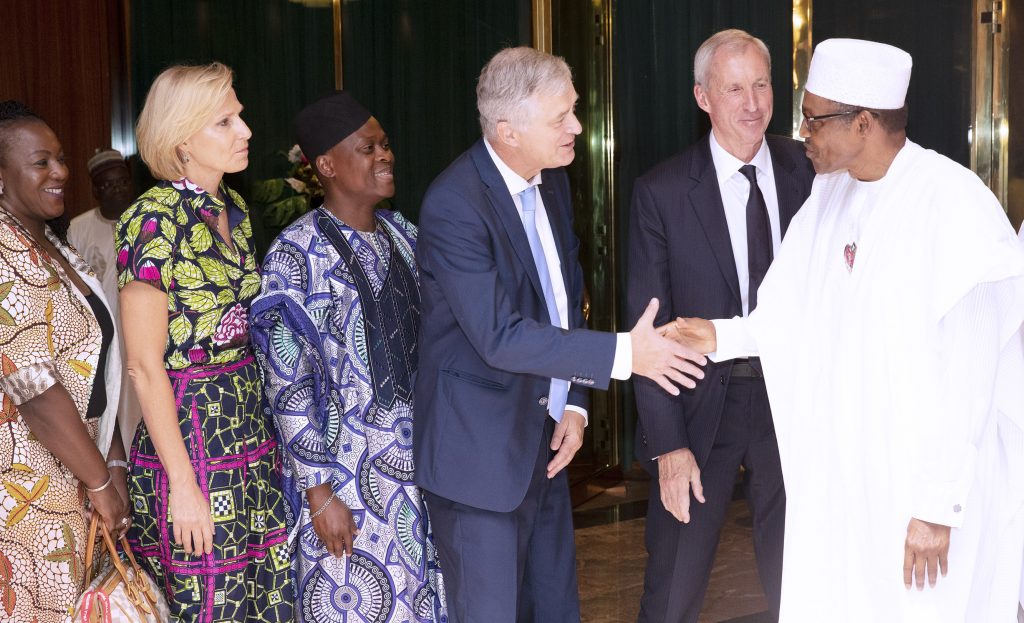 President Buhari Receives a delegation from VLISCO Group.
President Muhammadu Buhari received a delegation from the Holland-based Vlisco Group, led by its CEO David Suddens, at the State House, Abuja.
Nigeria Conversation Foundation Names President Buhari Grand Patron
President Muhammadu Buhari was named the Grand Patron of the Nigeria Conversation Foundation.
President Buhari Departs for Paris.
President Muhammadu Buhari departed Abuja for Paris, France to participate in the first edition of the Paris Peace Forum, November 11-13, 2018.