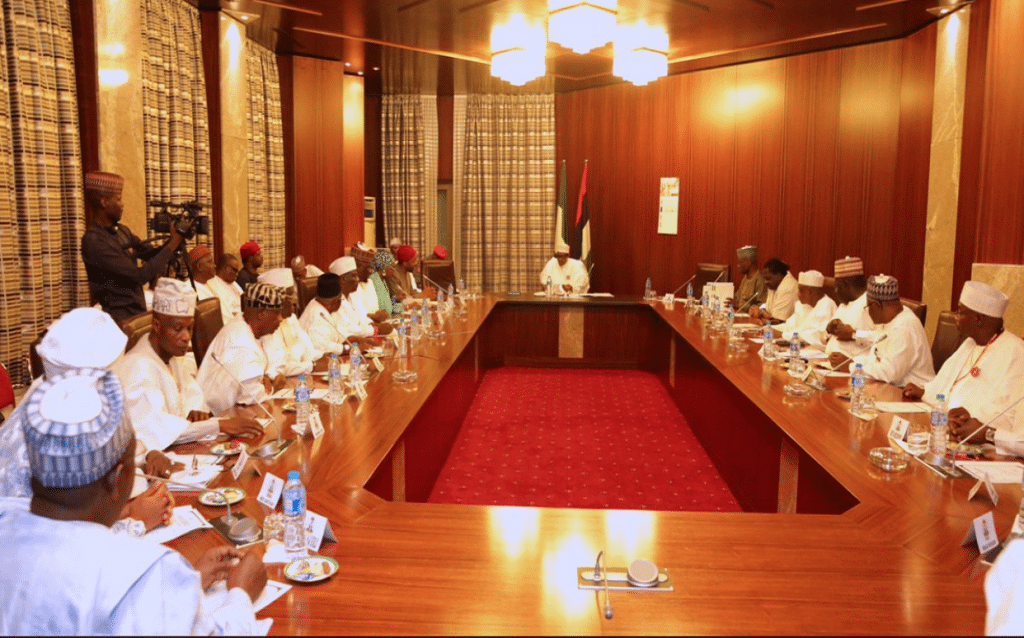 President Buhari Convenes With Governance Support Group
The President met with members of the Governance Support Group at the Presidential Villa in Abuja
While addressing the excesses of the former aadministration, he stated that Nigerian politics is free of all ethnic or religious bias.
VP Osinbajo Presides Over Niger-Delta Meeting
The Vice President presided over the Niger-Delta Inter-ministerial meeting at the Presidential Villa in Abuja.
The meeting is centered on creating initiatives geared towards the repair/restoration of the Niger-Delta.