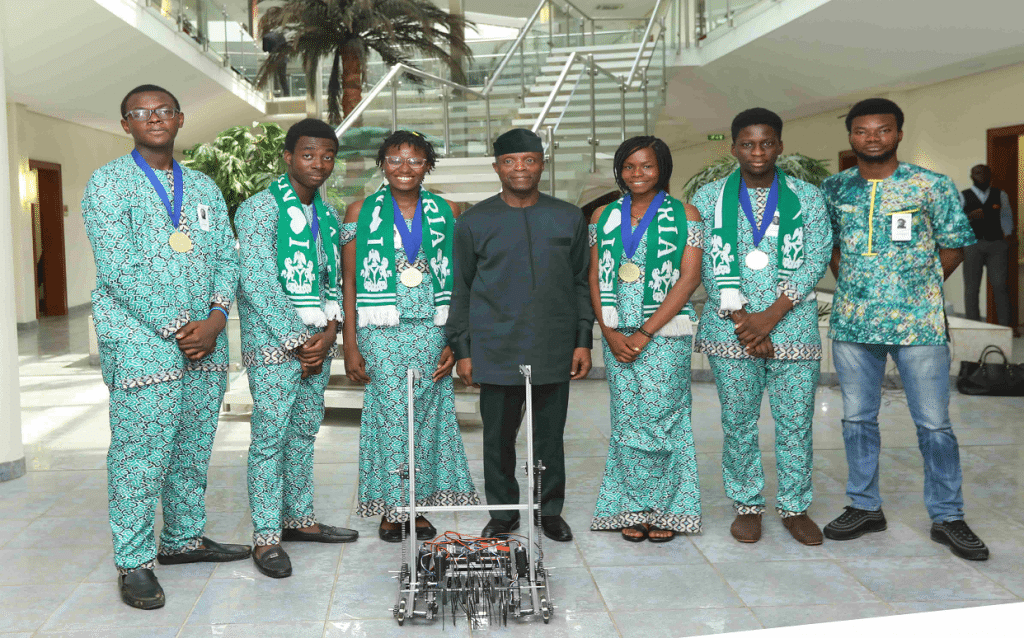 President Buhari Meets With Theresa May
The President met with the British Prime Minister, Theresa May at her residence, 10 Downing Street in London.
They engaged in bi-lateral discussions on various economic and security issues. At the close of the meeting, the President thanked the Prime Minister for her efforts in training the Nigerian Armed Forces to fight Boko Haram.
VP Osinbajo Meets With Nigerian Global Robotics Representatives
The Vice President met with the 2017 First Global Robotics Olympics Challenge Nigerian team members at the Presidential Villa in Abuja.