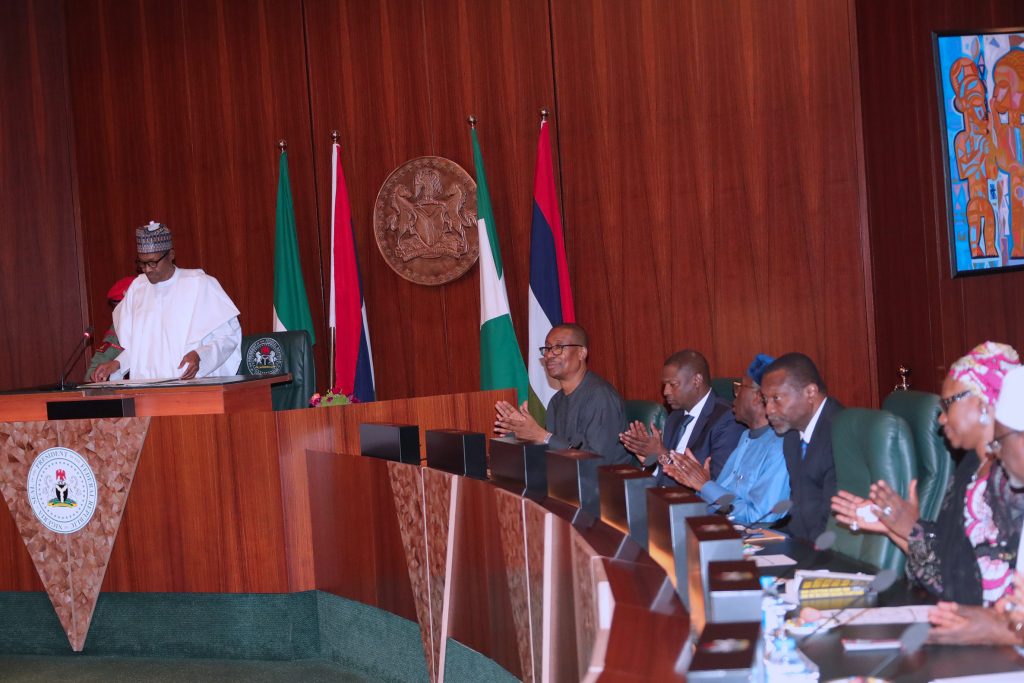 President Buhari Inaugurates AfCFTA Committee
President Muhammadu Buhari inaugurated the Committee for Impact and Readiness assessment of African Continental Free Trade Area (AfCFTA) at the Council Chambers State House house Abuja.
President Buhari Meets with APC StakeHolders From Kwara State.
President Muhammadu Buhari met with the APC stakeholders from Kwara State at the State House, Abuja.
Vice President Osinbajo Declares Open the 24th Nigerian Economic Summit
Vice Presdient Yemi Osinbajo, declared open the 24th Nigerian Economic Summit; Theme: Poverty to Prosperity; making Governance work, organised by the Nigerian Economic Summit Group – NESG and Ministry of Budget & National Planning, in Abuja.