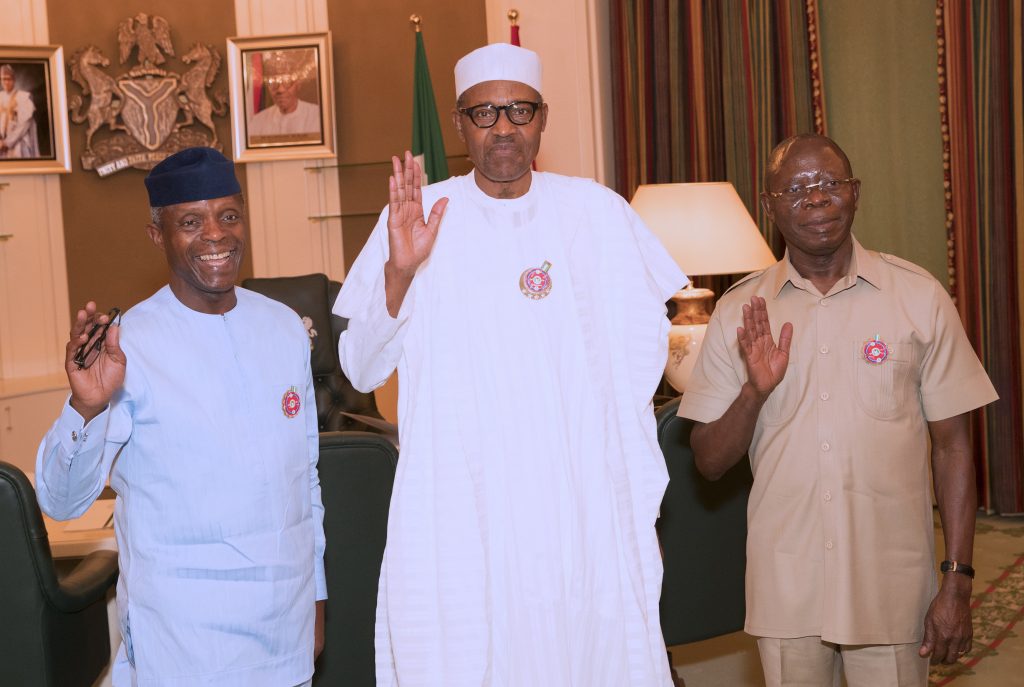 President Buhari- Merry Christmas Nigerians.
Merry Christmas Nigeria! From President Muhammadu Buhari, Vice President Yemi Osinbajo, and Comrade Adams Oshiomhole, APC National Chairman, at the State House Abuja.
President Buhari Receives the Letter of Adoption as Presidential Candidate by APM Party.
President Muhammadu Buhari received the letter of adoption as Presidential Candidate for 2019 presidential election from the National Chairman Allied People's Movement APM, Mr Yusuf Mamman Dantalle at the State House in Abuja.
Vice President Osinbajo Continues Family Chats in Zone 7, Abuja.
Vice President Yemi Osinbajo continued "Family Chats' in Zone 7 and Area 1, meets with Abdulwaheed Yusuf's Family & Retired Colonel Ahmed Zubair's Family in Abuja.
President Muhammadu Buhari Recieves APC Chieftain, Senator Olusola Adeyeye at the State House Abuja