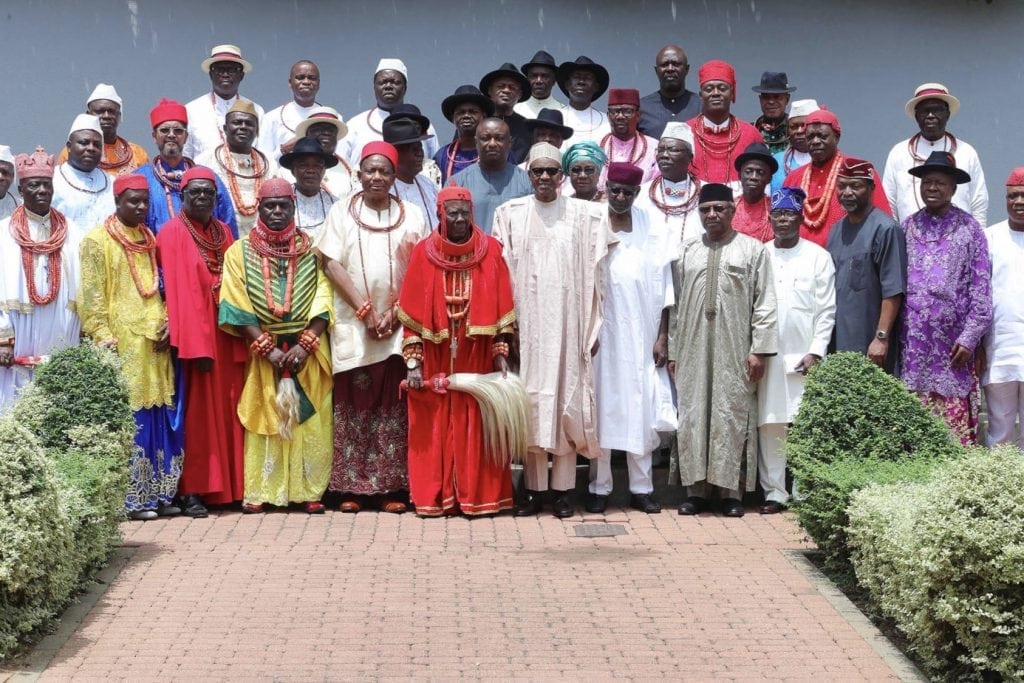 President Muhammadu Buhari Condemns Plateau Killings
The President, who was briefed yesterday on killings across communities in Plateau state, has condemned them and is appealing to citizens of the country and the state's indigenes to remain calm as efforts are being made to capture and persecute the perpetrators.
He sympathizes with the people of Plateau state over their loss during this trying period.
VP Yemi Osinbajo Presides Over PEBEC Meeting
The Vice President presided over an expanded PEBEC meeting today which comprised of various private sector stakeholders.
VP Yemi Osinbajo Visits Plateau State
The Vice President was at Plateau state today on a condolence visit to sympathize with the families of the victims of the attacks and violence which occurred across communities in Plateau state.
President Muhammadu Buhari Receives Traditional Rulers
The President, today, met with Urhobo traditional rulers, members of Urhobo progressive union, social and political leaders at the State house in Abuja