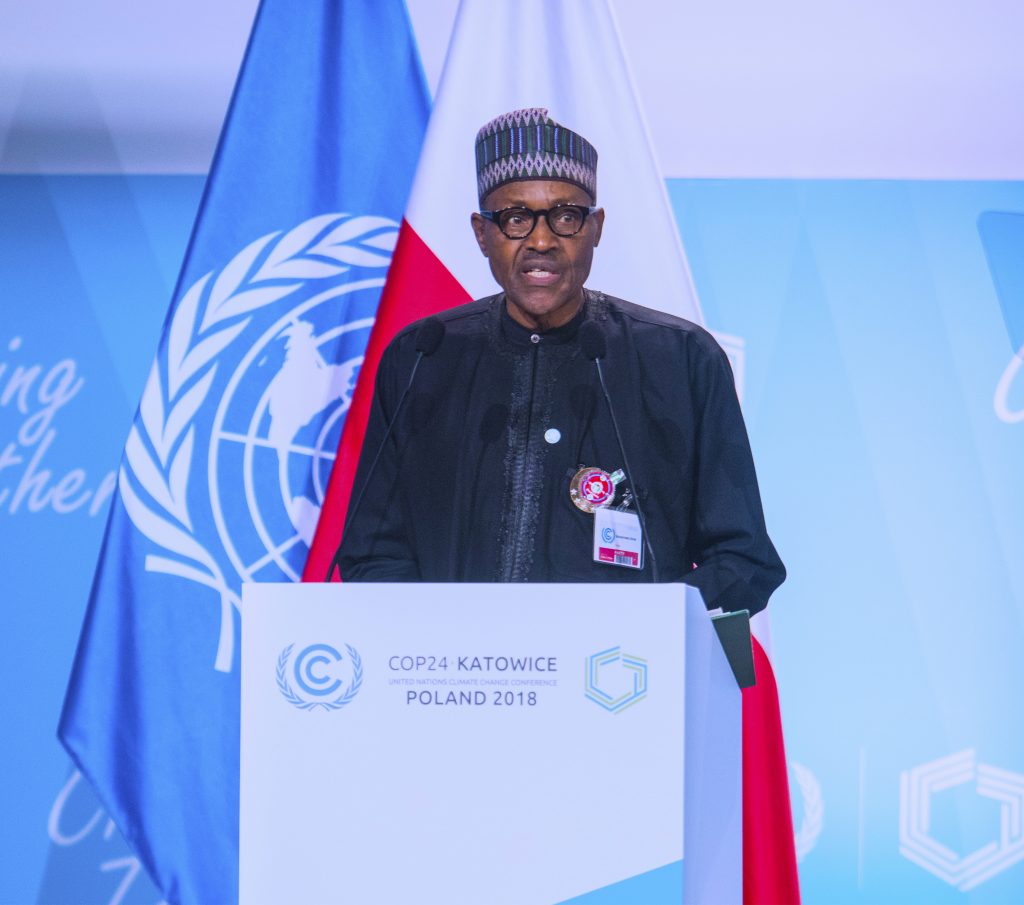 President Buhari Delivers His National Address at the COP24
President Muhammadu Buhari delivered his National Address at the opening of the UN Climate Change Conference, COP24 held at the International Conference Centre, Katowice, Poland.
President Buhari Holds Bilateral Meetings on the Sidelines of the COP24 in Poland.
President Muhammadu Buhari holds bilateral meetings with President of Poland, Andrzej Duda: Polish Prime Minister, Mateusz Morawiecki: President of Swiss, Alain Beset: and President of Austria, Alexander Van der Bellen at the sidelines of the 24th Session of the UN Conference on Climate Change, Katowice, Poland.