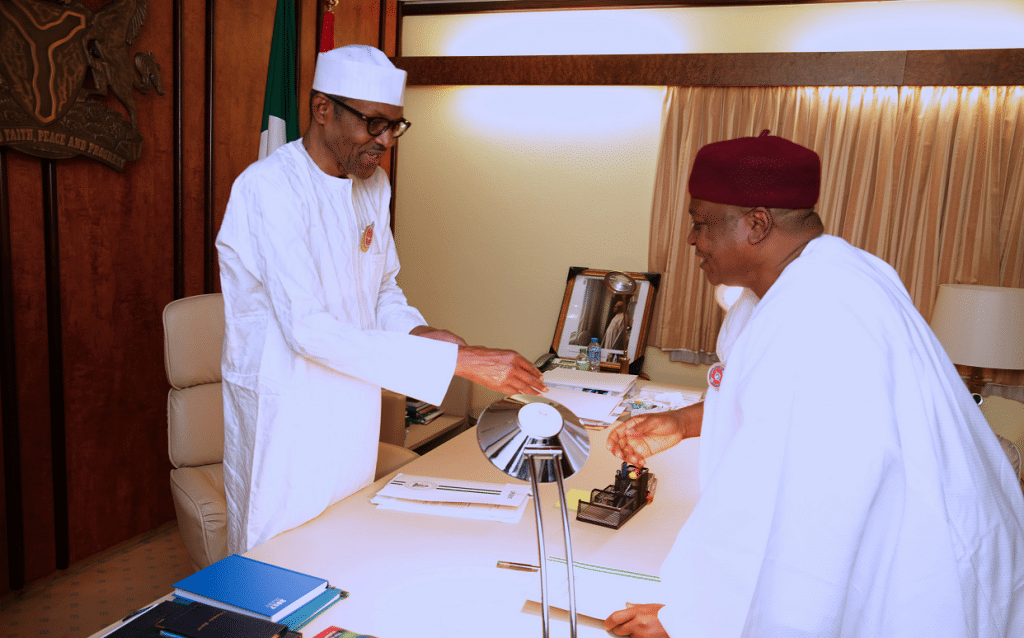 VP Osinbajo Opens Summit on Economic Recovery
The Vice President opened the House of Representatives' summit on economic recovery.
The summit titled, "Legislative Framework for Economic Recovery and Sustainable Development" held today at the International Conference Centre in Abuja and is expected to hold again tomorrow November 7, 2017.
 Major dignitaries at the summit include the Senate President, Bukola Saraki; House Speaker, Yakubu Dogara; Minister of Finance, Mrs. Kemi Adeosun; Minister of Budget and National Planning, Senator Udo Udoma; Minister of Agriculture and Rural Development, Audu Ogbeh; Chairman, Federal Inland Revenue Service (FIRS), Mr. Tunde Fowler and Governor of Sokoto state, Aminu Waziri Tambuwal.
The aim of the summit was for major stakeholders in the country to meet and provide ideas and initiatives which will rebuild the economy, awaken economic institutions and strengthen the naira against the dollar.
President Buhari Meets With Governor of Taraba State
The President met with the Governor of Taraba State, Darius Ishaku at the Presidential Villa, Abuja
The Governor, who spoke with state house correspondence, explained that he informed the president on the state of security in Taraba state and implored the President to take action.
According to the Governor, "We, state governments, rely on the Federal Government for the soldiers, the police and all the security agencies and therefore you need the presidential directives to  be able to enhance the security in the states, particularly my state where some of the soldiers have been withdrawn to other areas in the country which we will need them if possible to come back so that we will feel more secure and continue to live in peace."