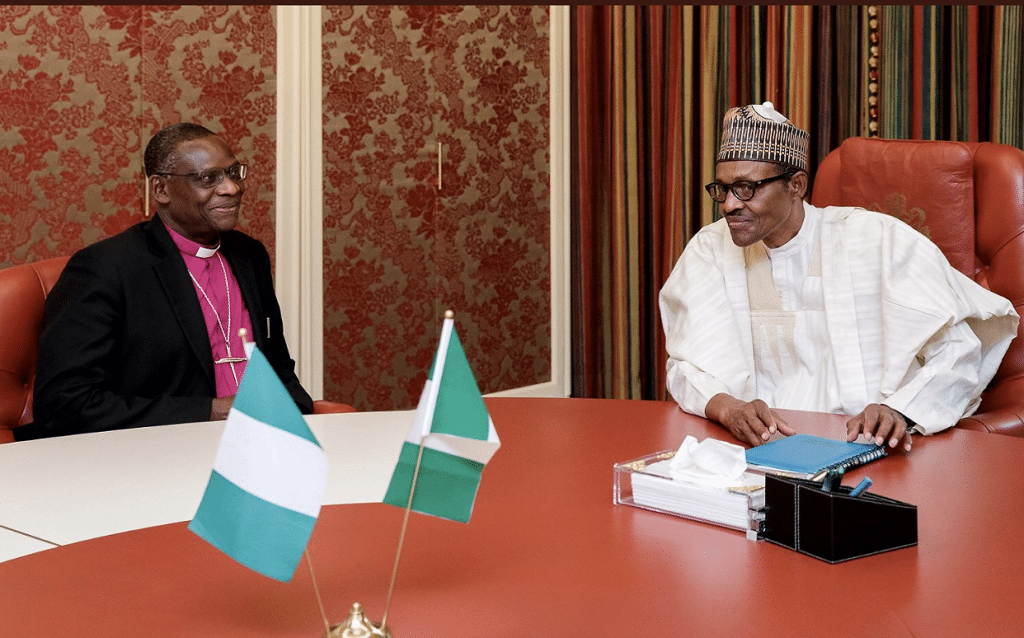 President Buhari Meets With Archbishop
The President met with Archbishop Josiah Idowu-Fearon who is the Secretary General of the Anglican Communion Worldwide and Chairman of the Kaduna State Peace and Reconciliation Commission.
The meeting held today at the State House in Abuja.
VP Osinbajo Presides Over Economic Team
The Vice President presided over the Economic Management Team (EMT) meeting which held at the Presidential Villa in Abuja.
PEBEC Approves National Action Plan
The Presidential Enabling Business Environment Council (PEBEC) approved its 60-day National Action Plan which begins today from 5 February – 5 April, 2018.
The action plan is to enhance the ease of doing business initiative of the Buhari presidency.
President Buhari Signs Bilateral Agreements
The President signed Instruments of Ratification of bilateral air services agreements between Nigeria and Algeria, Dr. Congo, China, Qatar and Singapore.