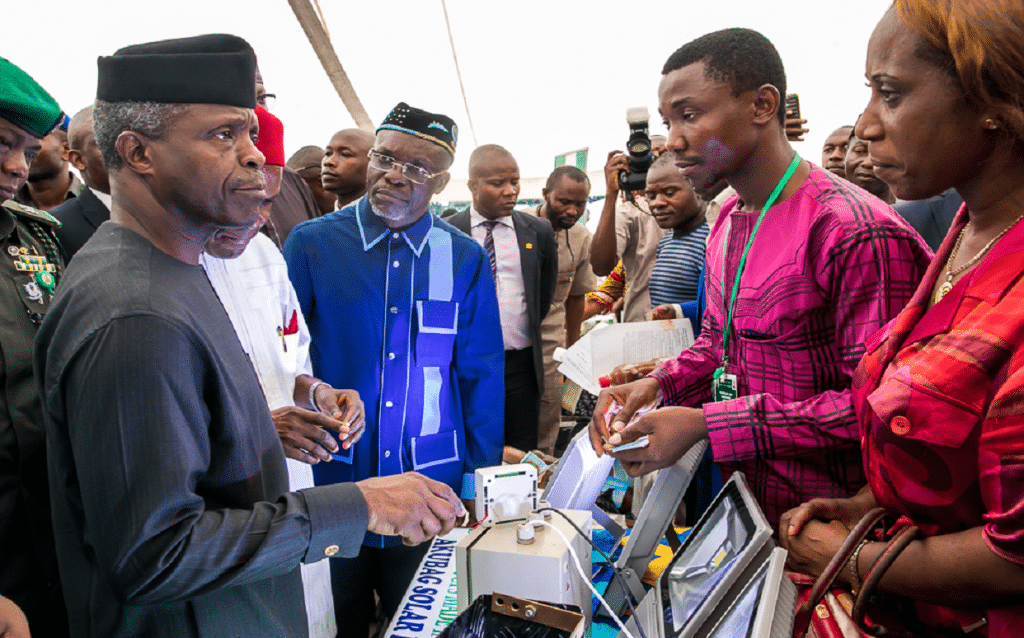 President Buhari Receives Liberian President
The President met with the President of Liberia, H.E. George Weah at the Presidential Villa in Abuja.
President Buhari Visits Taraba State
The President was scheduled to visit Taraba, Yobe, Benue, Zamfara and Rivers states starting from today.
This is in response to the army reports he received on the state of security in the respective states and with regards to incidents of insurgency and attacks in communities within the states.
He made his first stop at Taraba state today.
VP Osinbajo Opens Technology and Innovations Expo
The Vice President, today, officially opened the 2018 Technology and Innovations expo which held at the Eagles Square in Abuja.
He also took inspections of various exhibitions displayed at the event.