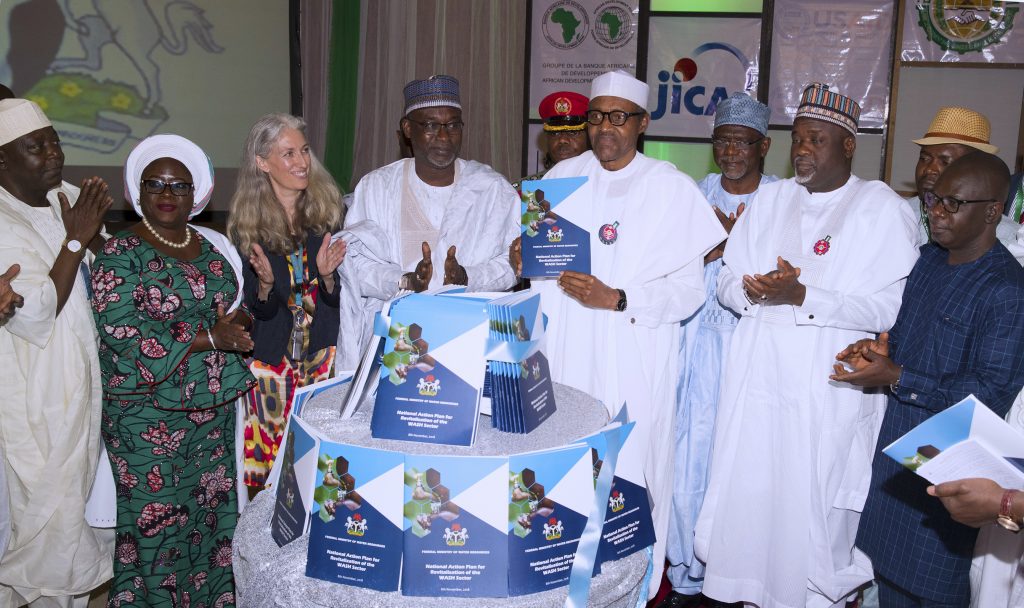 President Buhari Launches the National Wash Action Plan.
President Muhammadu Buhari launched the National Action Plan for the Revitalization of the Water Supply, Sanitation and Hygiene (WASH) sector, today at the State House, Abuja.
President Buhari Declares Open the APU Conference and Session.
President Muhammadu Buhari declared open the 73rd Executive Committee Session and the 41st Conference of the African Parliamentary Union (APU).
Vice President Osinbajo Participates it the Second Day of the African Investment Forum.
Vice President Yemi Osinbajo participated in the second day of the first African Investment forum, organized by the African Development Bank (AfDB) and taking place in Johannesburg, SA. The Forum "is the first of its kind to bring together Africa's financial institutions to boost investment financing."