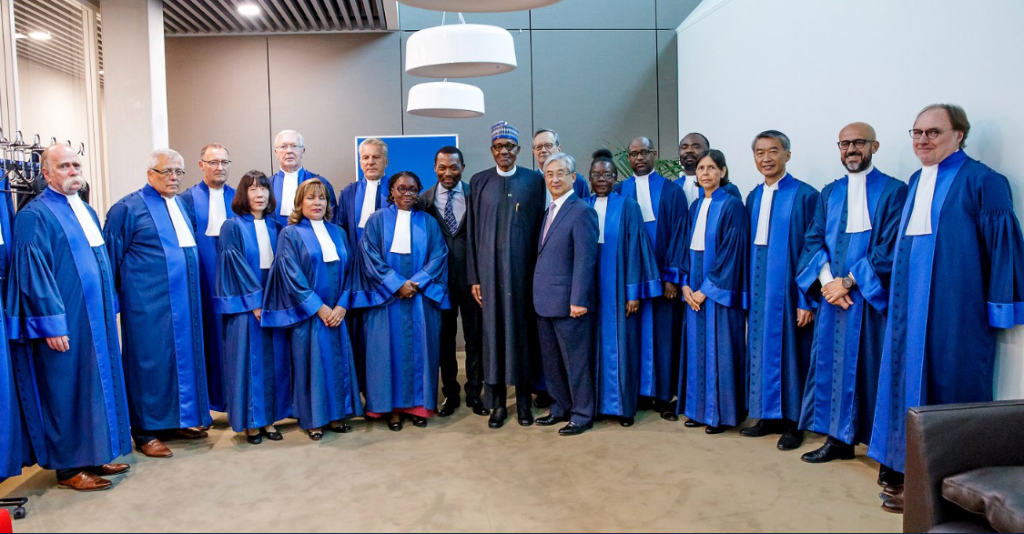 President Muhammadu Buhari on Day 2 of his Visit to the Netherlands
President Muhammadu Buhari met with Judges of the International Criminal Court (ICC) after which he gave his keynote address at the 20th Anniversary of the Court today in Hague, Netherlands.
President Buhari also visited the Shell Refinery in the Port of Rotterdam.
VP Yemi Osinbajo Visits Sokoto State
Vice President Yemi Osinbajo visited Sokoto as the head of Federal Government delegation to commiserate with the State over recent killings & violent attacks on Gandi commission.
He also commissioned the 1.5m mt BUA Cement factory and 32MW power plant.