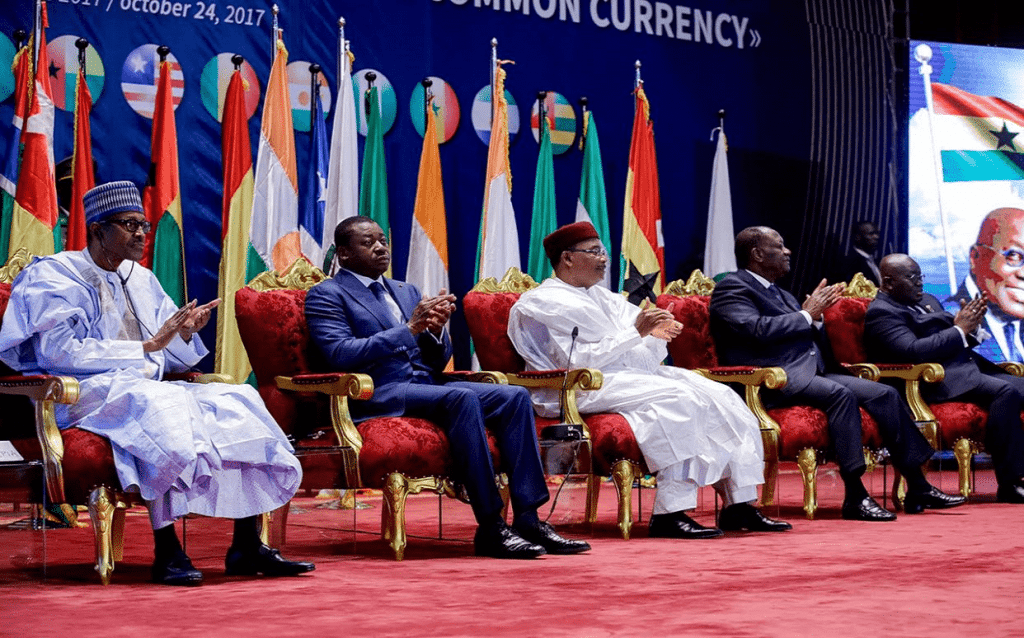 President Buhari Attended the ECOWAS Task Force Meeting in Niger
The President has attended a meeting of the ECOWAS Task Force on Common Currency for the region of West Africa in Niamey, Republic of Niger today.
Delegates who also attended the meeting with the President were Minister of Finance, Kemi Adeosun and CBN governor, Godwin Emefiele.
Speaking on the importance of threading with caution, the President admonished ECOWAS member countries to learn from the current situation of the EU and first address any underlying issues before seeking for a common currency.
He added that a committee be set up to create necessary guidelines, provide required budget and make recommendations on how to successfully achieve an effective monetary union
Full statement of his address is HERE